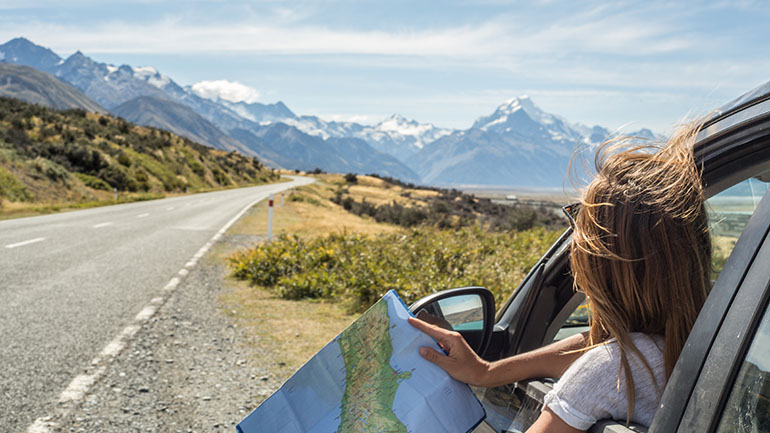 Staycations are the new normal – but if you're thinking of getting away this summer, remember your COVID-19 travel manners.
Smart, safe and respectful travel within B.C. is possible this summer but remember, when you hit the road, you are not leaving COVID-19 behind. Wherever you roam, take your COVID-19 travel manners with you.
In order to keep ourselves and others safe, we must follow Government of B.C. guidelines for safe travel. Do your part: travel and socialize safely.
Travel safely.
Practice good travel manners as you explore B.C. and if you feel sick, stay home – no exceptions!
Here are some other tips for happy trails and good travel manners this summer:
Check before you go – ensure the community you plan to visit is welcoming visitors.
Fewer faces in bigger spaces – there's an upside to being outside this summer.
Wash your hands often.
Keep a safe physical distance from those outside your bubble.
Come prepared with your own food and supplies.
Respect travel advisories and vacation rental restrictions.
Research your destination and arrive prepared.
Do your research before you travel and make sure your summer trip is right for you, your family and the community you plan to visit.
Before you travel in B.C., there are important things to do and consider:
Know before you go: Some communities and regions are eager to welcome visitors while others have restrictions. It is important to respect each community's decision. Call or check ahead to find out what is open.
Check with the businesses you are hoping to visit to get the latest information on closures or restrictions.
For current conditions and travel advisories on BC ferries or roads, visit the BC Ferries or Drive B.C. webpages.
For information on Provincial or National parks, recreation areas, historic sites and campgrounds visit the B.C. Parks or Parks Canada webpages.
Many Indigenous communities in B.C. remain closed to visitors. Please visit the Indigenous Tourism B.C. website for a list of Indigenous experiences in the province that are currently open to visitors.
Be as self-sufficient as possible by bringing food and other supplies with you.
Keep your stay short.
Make as few stops as possible along the way.
Be prepared to practice the same precautions away as you would at home.
Be patient and understanding with people in communities you are visiting and of visitors to your community.
For more information on travel safety, please visit Fraser Health's Healthy Summer Guide.