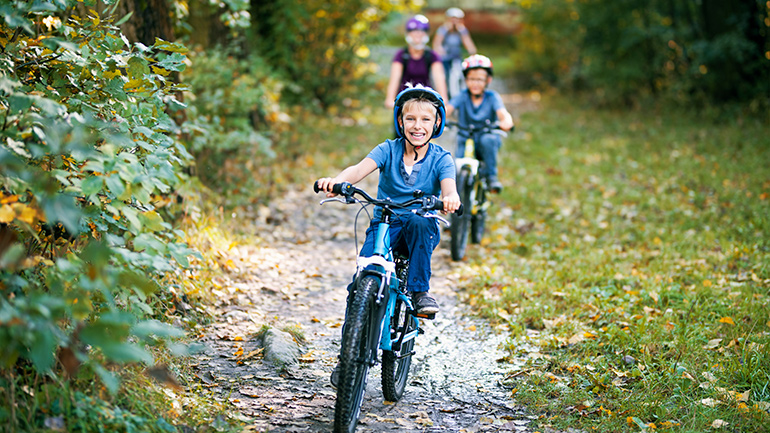 Have a healthy, active and safe summer.
Summer brings lots of healthy opportunities like farm-fresh produce, more time outdoors and relaxing staycations. Here are some ways to have a healthy, active and safe summer.
Sun brings out the fun, but don't let sunburns or stomach aches, illnesses or injuries throw shade on your summer.
B.C. wildfires and dry weather conditions are common during the summer months resulting in poorer air quality. Reducing exposure to wildfire smoke is the best way to protect your health and those around you.
Download the wildfire smoke poster PDF for information to protect yourself and others during wildfire events or general air quality advisories.
Eat fresh, grow fresh and live fresh
Summer brings a bounty of fresh, local produce perfect for fresh everyday meals.
With warmer weather, summer is the perfect time to get outside and be more active.
Know before you go. Check for current road conditions and travel advisories before heading out.
Protect yourself from pests
Warmer summer temperatures also bring the season of bug bites and bee stings. Protect yourself and your family.
Insect bites and stings. Information about insect bites, prevention and when to get help.
Tick bites and diseases. How to avoid tick bites and remove them.

Use eTick.ca to have a tick identified and tested for Lyme disease.

Rabies. How to prevent getting rabies and spot the symptoms that require immediate treatment.
Take precautions to avoid tick bites

Window safety for children