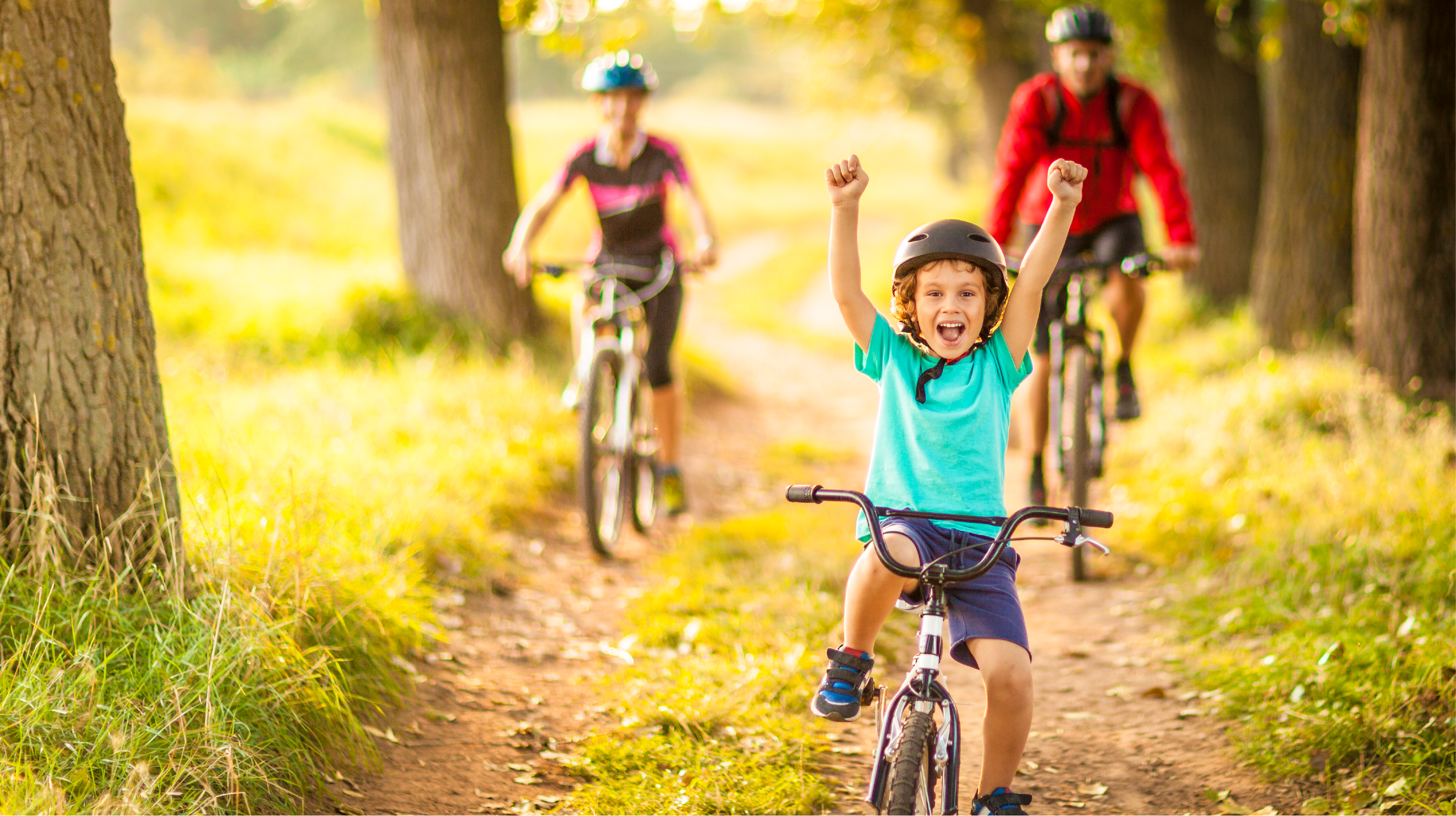 Bigger spaces and fewer faces: it's good for kids, too! Get your kids outside safely this summer using good COVID-19 manners.
Outdoor social interactions are important for children's well-being. Practice safe socializing while remembering the basics of summer safety!
Practice safe playdates.
Remember these guidelines when planning playdates:
Expand your kids' bubbles the way you expand your own – keep it small and consistent by seeing the same child(ren)
If possible, play outdoors rather than indoors
Keep playdates short and sweet
And most importantly, if you or your child feel sick, stay home. NEVER plan a playdate for children who are sick
Remind kids, before, during and after playdates, to:
Wash their hands often
Keep their hands to themselves
Cough and sneeze into their elbows or tissue
Keep their hands away from their eyes, nose and mouth
Wash their hands often
Avoid sharing toys, food and drinks
Try to offer toys and items that encourage individual play and can be easily cleaned and reduce hand-to-hand-contact and cross contamination. If children have shared toys, they can be cleaned with soap and water and then disinfected with a store-bought product or bleach solution. Visit BC Centre of Disease Control's cleaning and disinfecting page for more information.
If the playdate is at a playground, see the BC Centre for Disease Control's parents' guide for playgrounds for recommendations.
For general information about keeping kids safe while they play together, visit the BC Centre of Disease Control's COVID-19 and children social interaction webpage.
Bring out the bikes!
Kids and bikes go together! Biking is a great way to get outdoors while avoiding physical contact. Learn more about bike safety for kids
For more information on safe summer socializing for children, please visit Fraser Health's Healthy Summer Guide.