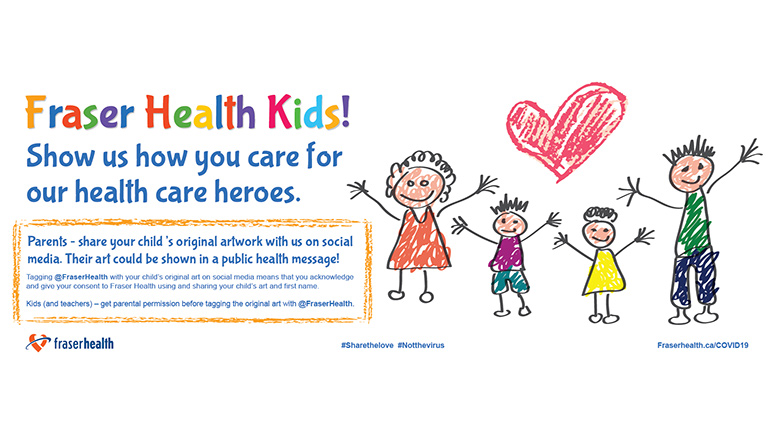 Artwork from kids around the Fraser Health region showcase staying safe and saying thank you to health care heroes!
We invited children to share their artwork (with parental consent) to show us their appreciation for all that our health care heroes do and to show us how they are keeping safe and healthy during the COVID-19 pandemic. The art submissions below are showcased to celebrate Fraser Health kids.
Thank you for your amazing artwork!
Parents: tagging @FraserHealth with your child's original art on social media means that you acknowledge and give your consent to Fraser Health using and sharing your child's art and first name.
Kids (and teachers) – get parental permission before tagging the original art with @FraserHealth. #Sharethelove #notthevirus