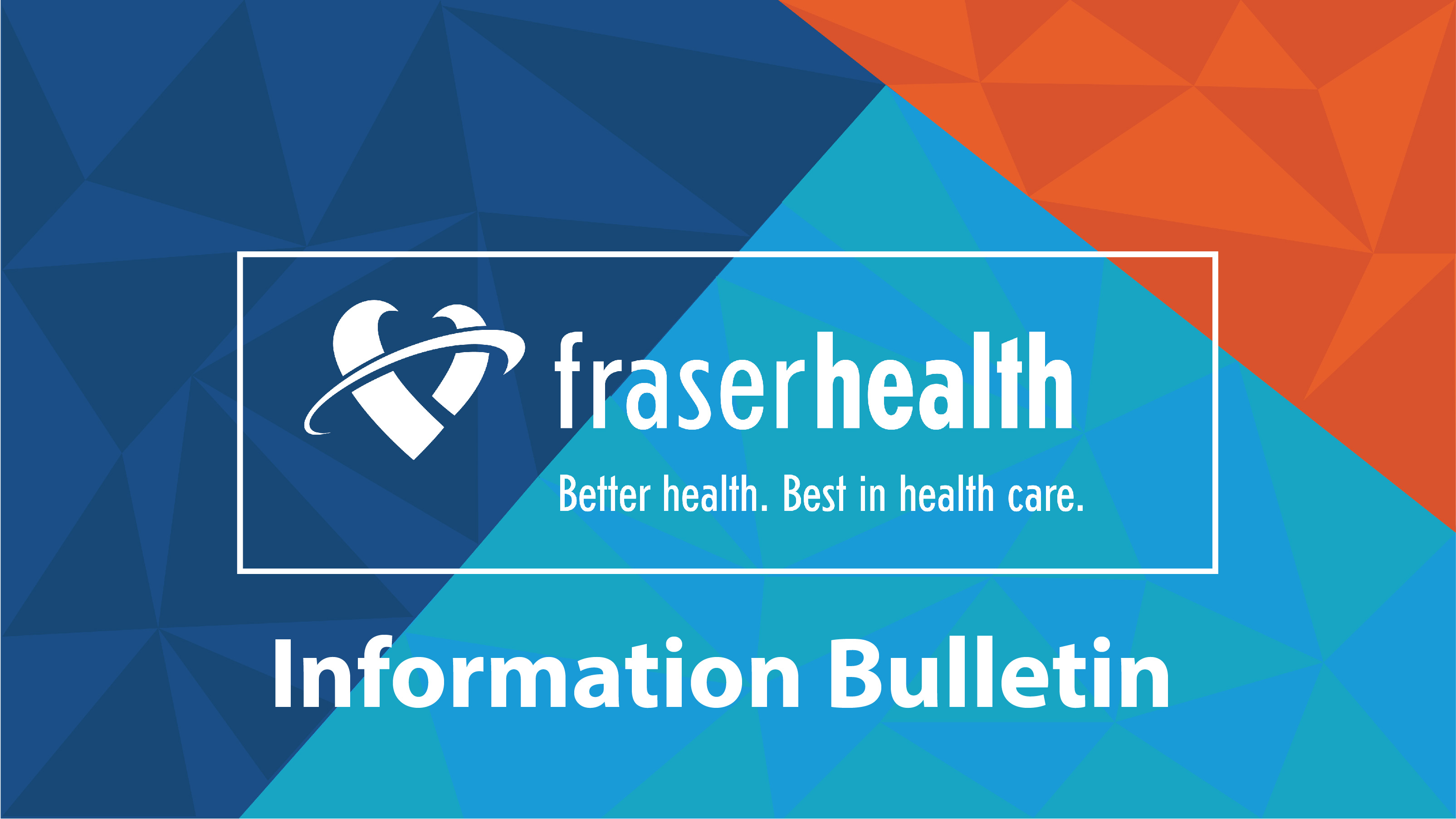 As part of our work to implement phase two of BC's Restart Plan across our region, Fraser Health began resuming elective surgeries on May 19th that were postponed to ensure capacity in our hospitals to support patients with COVID-19.
Between May 7th and 24th, Fraser Health contacted nearly 2,400 people to inform them of next steps and ask whether they would like to continue with their surgery while COVID-19 is still a concern. Between March 16th and May 24th, Fraser Health completed 8,258 total surgeries, including urgent, emergent, oncology, and elective procedures. Of those, 4,309 were scheduled surgeries while 3,949 were unscheduled, emergency surgeries. Of the total, 1,085 surgeries were completed between May 17th and 24th – a 15 per cent increase over the previous week.
Fraser Health has implemented new infrastructure and technical solutions to support virtual delivery of pre-admission clinic services, and, to date, 64 per cent of pre-admission sessions are being completed using virtual means. This new model of care reduces the need for patients to come to the hospital for in-person visits before their surgeries and includes virtual assessments, consultations and individual or group education sessions.
To date, 56 patients awaiting hip and knee replacement surgery have participated in Fraser Health's group education classes which are completed via video conference. During the sessions, patients have received valuable information, including how to prepare for their surgeries, what to expect when they come to the hospital, and what their discharge plan could look like. Initial feedback from the group session has been very positive, with patients sharing that they appreciated being able to participate from the comfort of their own home, eliminating the need to travel to the hospital for an in-person session.
At this time, Fraser Health thanks our patients for their patience as we continue to expand our surgical capacity in the coming weeks to reach near normal pre-COVID productivity levels.
For more information about COVID-19, please visit fraserhealth.ca/covid19.
For media inquiries, please contact:
media@fraserhealth.ca