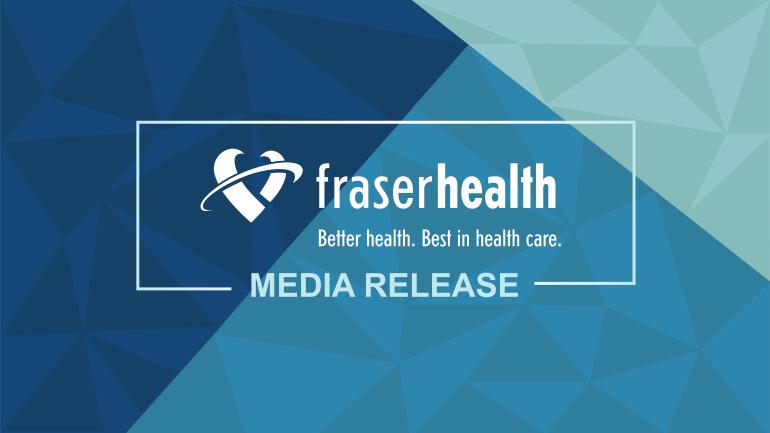 The overall mortality rate for COVID-19 patients admitted to intensive care units (ICUs) across the Lower Mainland during the first peak of infection was significantly lower than in other regions around the world, finds a new study.
The case series, published today in the CMAJ (Canadian Medical Association Journal), tracked the outcomes of 117 patients with COVID-19 admitted to six intensive care units in Metro Vancouver between Feb. 21 and April 14. As of May 5, 85 per cent of the patients were recovered or still recovering, and 61 per cent had been discharged home.
Researchers compared the overall mortality rate of 15 per cent for patients in ICUs at Vancouver General Hospital, Surrey Memorial Hospital, Lions Gate Hospital, St. Paul's Hospital, Royal Columbian Hospital and Richmond Hospital with those from previous case series which had recorded mortality rates as high as 62 per cent for patients in intensive care in Wuhan, China; 50 per cent in Seattle, Washington; 26 per cent in Lombardy, Italy; and 23 per cent in New York.
Patients in the local study had similar demographics and severity of illness as patients in the Lombardy, Seattle, New York, and Wuhan case series, noted the authors. Also similar were the critical care interventions used in each region, which included mechanical ventilation, prone ventilation, and high-flow oxygen therapy.
One notable difference though, was the ready capacity in our intensive care units, said Dr. Donald Griesdale, senior author of the study, critical care physician at Vancouver General Hospital, and associate professor at UBC's Faculty of Medicine. "We did not get overwhelmed by a surge of patients with COVID-19 as they did in other parts of the world," he said. "We had the capacity to ensure that all patients with COVID-19 had access to critical care if they needed it — we didn't have to make choices about who should go into the ICU."
That capacity was made available in mid-March, before our local surge of patients, by cancelling non-urgent and elective surgeries and by increasing the number of available ICU beds in Metro Vancouver COVID-19 centers. Local health authorities were propelled to early action after Canada's third case was reported in the Vancouver Coastal Health region on Jan. 28, followed by the country's first outbreak, and then first death, in early March.
"It was all hands on deck," said Dr. Anish Mitra, a critical care physician at Surrey Memorial Hospital, and co-first author on the study along with VCH researcher Nicholas Fergusson. "There was no opportunity for complacency."
According to the study, about 40 per cent of local patients were admitted to an ICU on a daily basis, compared to the New York case series, for example, in which 22 per cent of COVID-19 patients were admitted to the ICU at some point in their treatment. "This study doesn't determine the cause of the outcomes, but we do know that even in the absence of a pandemic, greater capacity strain at the time of ICU admission can lead to increased mortality," said Mitra.
Perhaps even more important, Griesdale said, were the actions taken by the larger community to flatten the curve and prevent a surge of critically ill patients from overwhelming our hospitals and ICUs. "It reflects the strong leadership we have in Public Health, at the provincial level from Health Minister Adrian Dix and Dr. Bonnie Henry; and in our own health authorities, by Dr. Patricia Daly in VCH, and Dr. Martin Lavoie at Fraser Health. People listened and did their part by staying home and practicing social distancing as they were asked to. Those collective actions by everyone didn't just flatten the curve, they saved lives."
VCH is responsible for the delivery of $3.6 billion in community, hospital and long-term care to more than one million people in communities including Richmond, Vancouver, the North Shore, Sunshine Coast, Sea to Sky corridor, Powell River, Bella Bella and Bella Coola.
VCH also provides specialized care and services for people throughout BC, and is the province's hub of health care education and research.
Fraser Health is responsible for the delivery of hospital and community-based health services to over 1.8 million people in 20 diverse communities from Burnaby to Fraser Canyon on the traditional territories of the Coast Salish peoples. Our team of nearly 40,000 staff, medical staff and volunteers is dedicated to serving our patients, families and communities to deliver on our vision: Better health, best in health care.
For media inquiries, please contact:
media@fraserhealth.ca