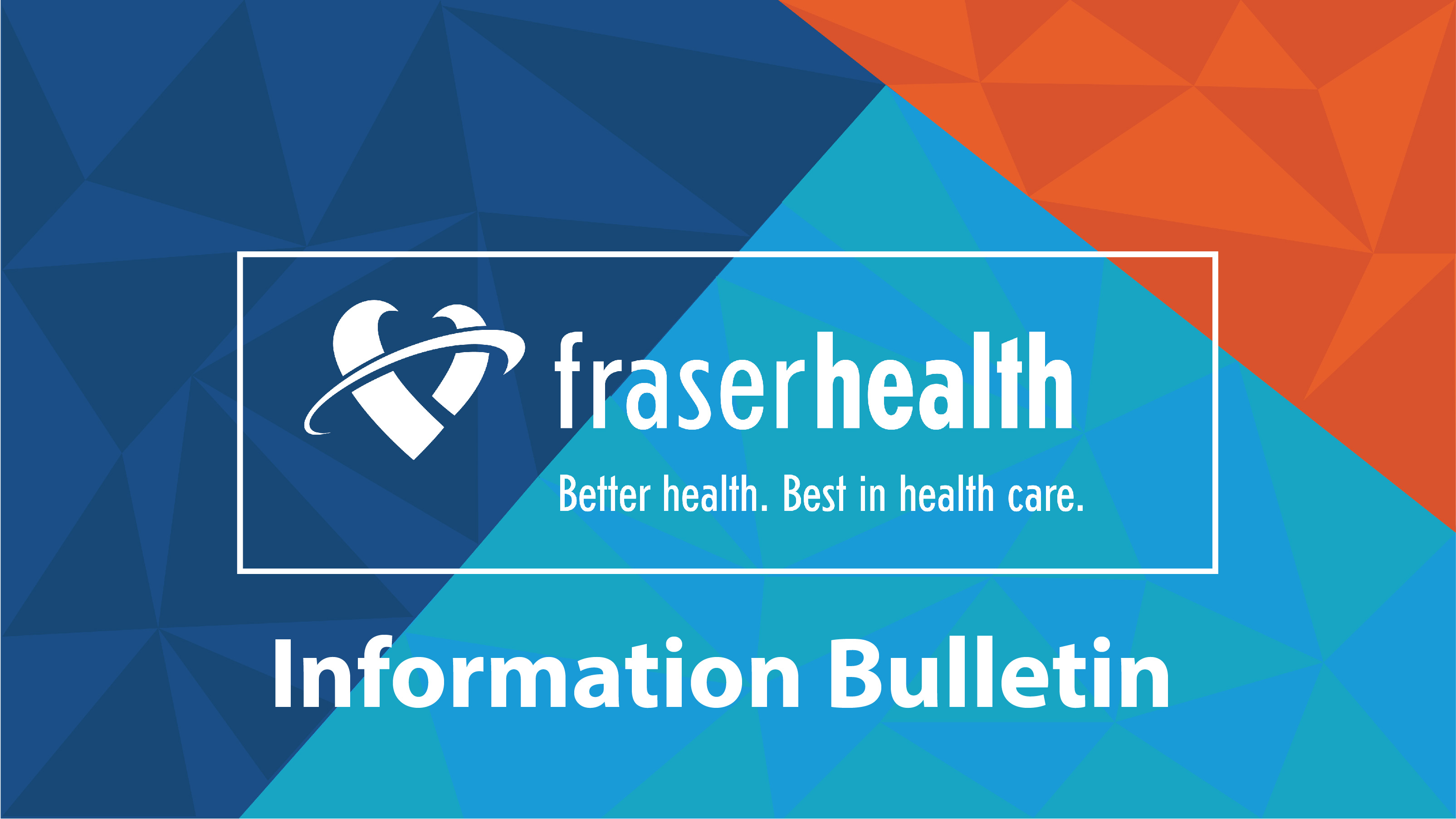 To help ensure access to health care during the COVID-19 pandemic, Fraser Health is encouraging people to use Fraser Health Virtual Care to connect them to health services in their communities for non-urgent or emergent care needs.
Fraser Health Virtual Care provides a gateway to phone and video conference-based health services, helping people find the right service in a timely manner from the comfort of their own home.
Fraser Health Virtual Care is available to anyone that resides in the Fraser Health region. This service is available seven days a week, from 10 a.m. to 10 p.m., by calling 1-800-314-0999.
A Fraser Health registered nurse supports individuals by conducting a health assessment, providing clinical advice and connecting people to additional care when needed. With consent, a summary of the conversation is sent to the person's family practitioner or nurse practitioner to help ensure continuity of care.
In the near future, Fraser Health Virtual Care will also have the ability to facilitate a broader range of virtual health consultations via video chat with both primary and urgent care providers. Individuals with more specialized needs, such as frail seniors or those with mental health and substance use concerns, can be linked to other community-based health care services.
Fraser Health Virtual Care complements HealthLink B.C.'s existing 8-1-1 service with a goal of connecting people living in our region to appropriate health care services, including:
Local options for care that addresses a person's clinical needs as close to home as possible

Connections to physicians and clinical experts that may include virtual visits

Follow-up and information sharing with a person's primary care provider to ensure they receive the supports they need
If a nurse determines a person requires additional care, they will direct them to appropriate services such as their primary care provider, an Urgent and Primary Care Centre (UPCC), or other community-based services within their primary care network. If needed, the nurse may also direct the person to seek emergency care.
For media inquiries, please contact:
media@fraserhealth.ca