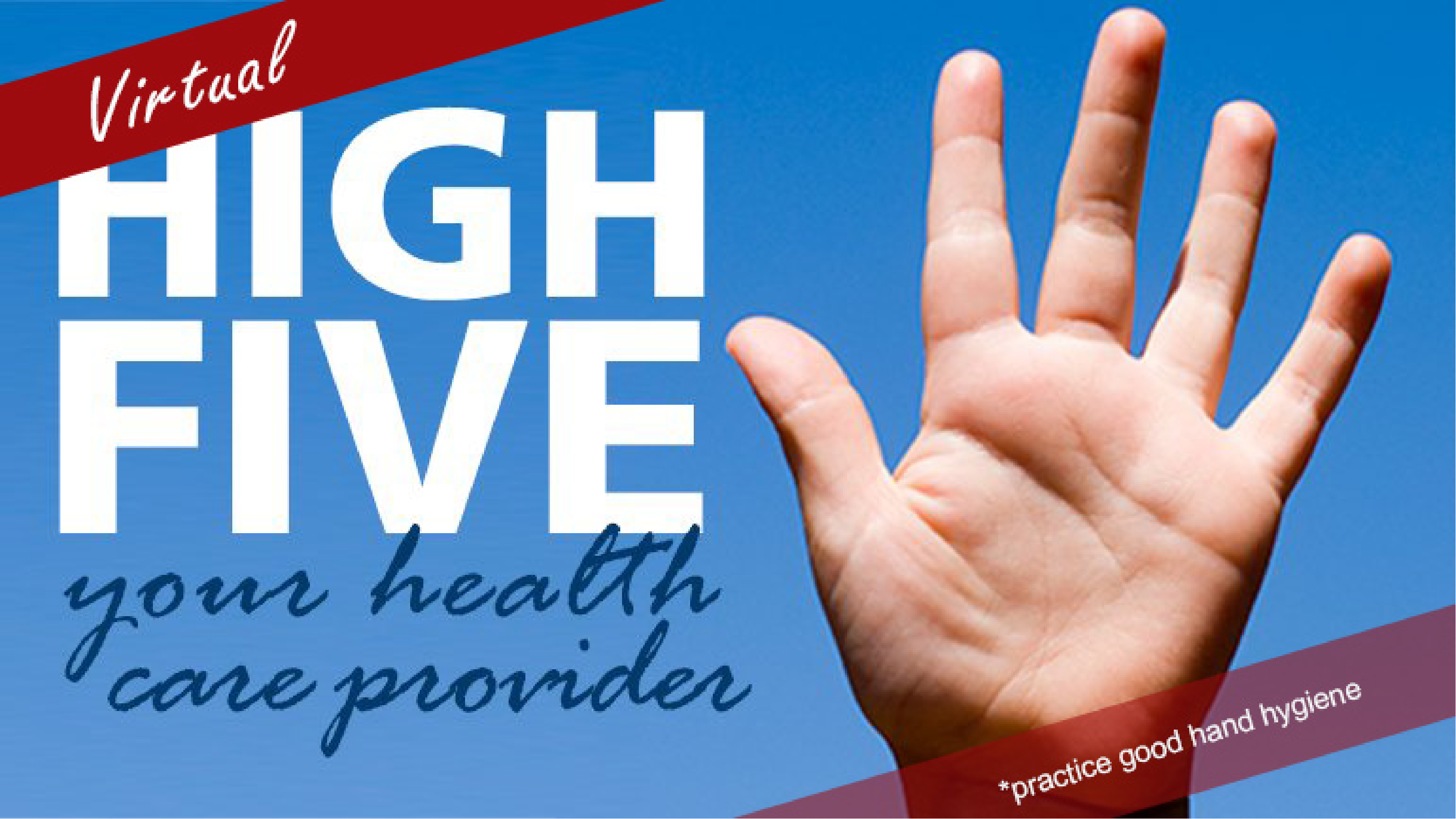 This week's high fives go to our amazing people at Langley Memorial Hospital, Surrey Memorial Hospital, Abbotsford Regional Hospital, and the Langley and South Surrey COVID-19 Testing and Immunization Centres.
Want to send a high five to your health care provider or Fraser Health team member? Leave a comment below or send your thanks using our online submission form. Read more kudos at fraserhealth.ca/highfive.
---
For Langley Memorial Hospital
I wanted to send a special thanks to Sarah in Medical Imaging at Langley Memorial Hospital. She always has a smile on her face and goes above and beyond to help her co-workers and patients. Her kindness and hard work doesn't go unnoticed. She is a real team player. Sarah, we appreciate you!
---
For Langley Memorial Hospital
I would like to thank Dr Cowie and nurse, Ivona. I was nervous about my procedure and the potential diagnosis that may come following. I was very moved by their compassion and reassurance. They both took their time with me. I never feeling rushed, and they explained what they were doing and what to expect. Ivona held my hand and arm at times, which was very grounding and reassuring. Thank you.
---
For Surrey Memorial Hospital
I stayed for five days at Surrey Memorial Hospital. It is clean, organized, and efficient. And the best thing yet, the caring staff! There are so many staff members chipping in behind the scenes for the best interest of the patients. SMH SOUTH 3, ORTHO 4 - Way to go! They are AMAZING. The BEST was Karen. Thank you all. I owe my speedy recovery to you.
---
For Abbotsford Regional Hospital
I had an ultrasound performed and the ultrasound technician was absolutely lovely. She was incredibly kind, patient and helpful. She answered all of my many questions and definitely made me feel at ease about the whole process. She was also really funny, which was much appreciated. I wish I could remember her name, however, I am happy to send a big thank you to the whole department.
---
For Langley COVID-19 Testing and Immunization Centre
I wanted to express my gratitude to the staff working at Langley's testing and immunization site. They have been working tirelessly outside all through the winter.
---
For South Surrey COVID-19 Testing and Immunization Centre
WOW!!! I was with my husband when he had his vaccine today and we were so impressed with the friendliness, the efficiency from start to finish, and the professionalism of all the staff. From our first check-in to the final check-out, I would give each staff member a 10 out of 10. The signage was appropriate and helpful. We especially loved Dezirae and the nurse who administered the shot!