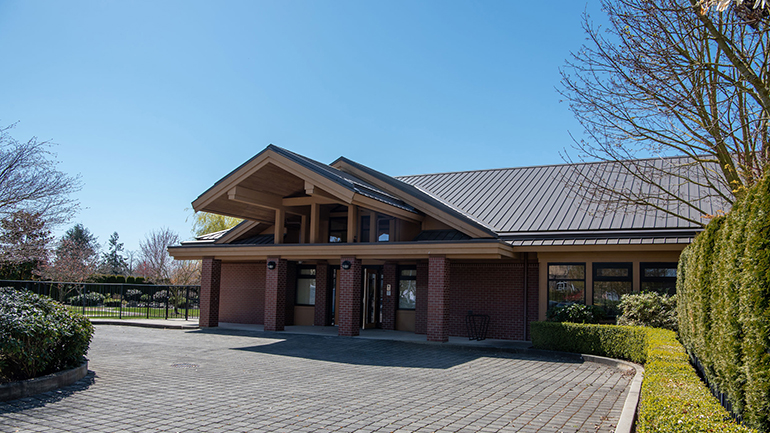 Fraser Health is pleased to open the Irene Thomas Hospice tomorrow to support patients in Delta who need access to this important service.
Fraser Health is opening all 10 beds at the hospice to provide hospice care.
"People have the right to access hospice services if and when they need them, which is why we are so committed to ensuring these services remain available in Delta and in all communities across our province," said Minister of Health Adrian Dix. "The reopening of the Irene Thomas Hospice is an important day for the community of Delta, and I am so pleased that these services will be available now and for many years to come."
Since taking possession of the site, Fraser Health has worked quickly to make needed upgrades and repairs to the building to offer the right environment and ensure appropriate staffing is in place to care for our patients.
"The opening of the Irene Thomas Hospice tomorrow marks a significant milestone for the community of Delta, and specifically for people seeking access to these important services," said Jim Sinclair, chair of the Fraser Health board of directors. We remain committed to putting our patients and their families first, and to ensuring that if and when the time comes that a person needs access to end-of-life care, they can do so in a facility that is tailored to meet their needs. Thank you to all the people in the community and City Council for their support through this transition."
Fraser Health is pleased to open this site to support patients and their families with access to 24-hour end-of-life care in a home-like environment, including services designed to provide care and comfort. In addition to the palliative physician and nursing support on-site, the hospice also provides patients with access to social workers and pharmacy services.
People seeking a referral to the Irene Thomas Hospice for end-of-life care can do so by calling the Home Health Service Line at 1-855-412-2121 for an assessment from the Hospice Palliative Care Consultation Team.
Fraser Health staff prepares for the opening of Irene Thomas Hospice on April 15