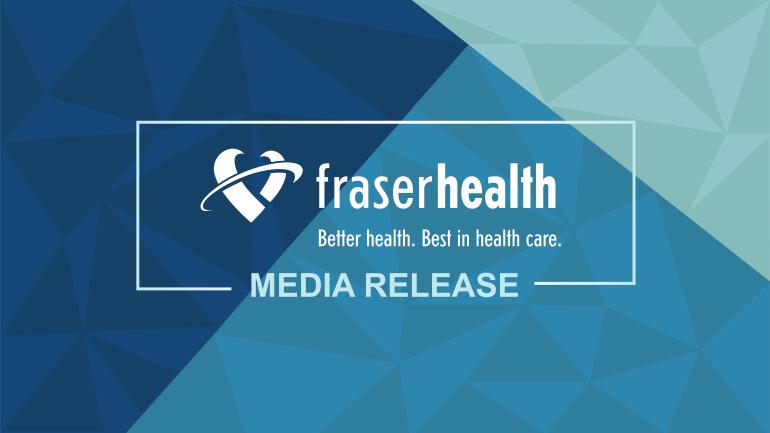 Beginning today, Fraser Health, TransLink and BC Transit are working together to provide transportation to Fraser Health residents in need, so they can safely access COVID-19 immunizations closer to home.
Free shuttles to and from immunization appointments are now available for seniors, vulnerable populations and other people living in the Fraser Health region who face barriers around transportation, and people who need assistance due to a mobility, visual or cognitive impairment.
Eligible Fraser Health residents can request a ride by registering for their immunization on the provincial Get Vaccinated system and using the provided registration number to complete a transportation request form.
Once a request is approved, Fraser Health will book their immunization appointment and transportation arrangement together. People will be advised of their appointment date and time, as well as their corresponding trip details, within three to five business days of placing their request.
"This pandemic has shown us that when partners come together we can do great things for the people we care for. By removing barriers to access to vaccine we can ensure more people can protect themselves, their loved ones and communities." says Dr. Victoria Lee, president and CEO, Fraser Health.
Shuttles, including HandyDART (TransLink), operate in each Fraser Health municipality on specific days and Fraser Health will make every effort to book a ride on the earliest shuttle once the transportation request is approved. COVID-19 safety measures will be in place in the shuttles, including enforcing physical distancing and mask wearing, and enhanced cleaning.
"We are proud to be a strong community partner and do what we can to help vulnerable communities within Fraser Health get to their vaccination appointments safely," said TransLink Interim CEO Gigi Chen-Kuo. "Transportation is a key component of a smooth vaccine rollout. This is one example of how we are doing our part to help drive the pandemic recovery."
"Immunization protects us, our families and our communities from COVID-19, and this program helps more people gain that crucial layer of protection by getting them where they need to be," says Erinn Pinkerton, president and CEO, BC Transit. "Together, we are supporting immunity in our communities by helping remove a barrier to getting a COVID-19 vaccine."
Trip planning resources
If you don't need a ride but are looking for the fastest way to get to our vaccine clinics, please check out the resources below:
Safety protocols
View the COVID-19 safety protocols for our transportation providers at the links below.
For media inquiries, please contact:
media@fraserhealth.ca