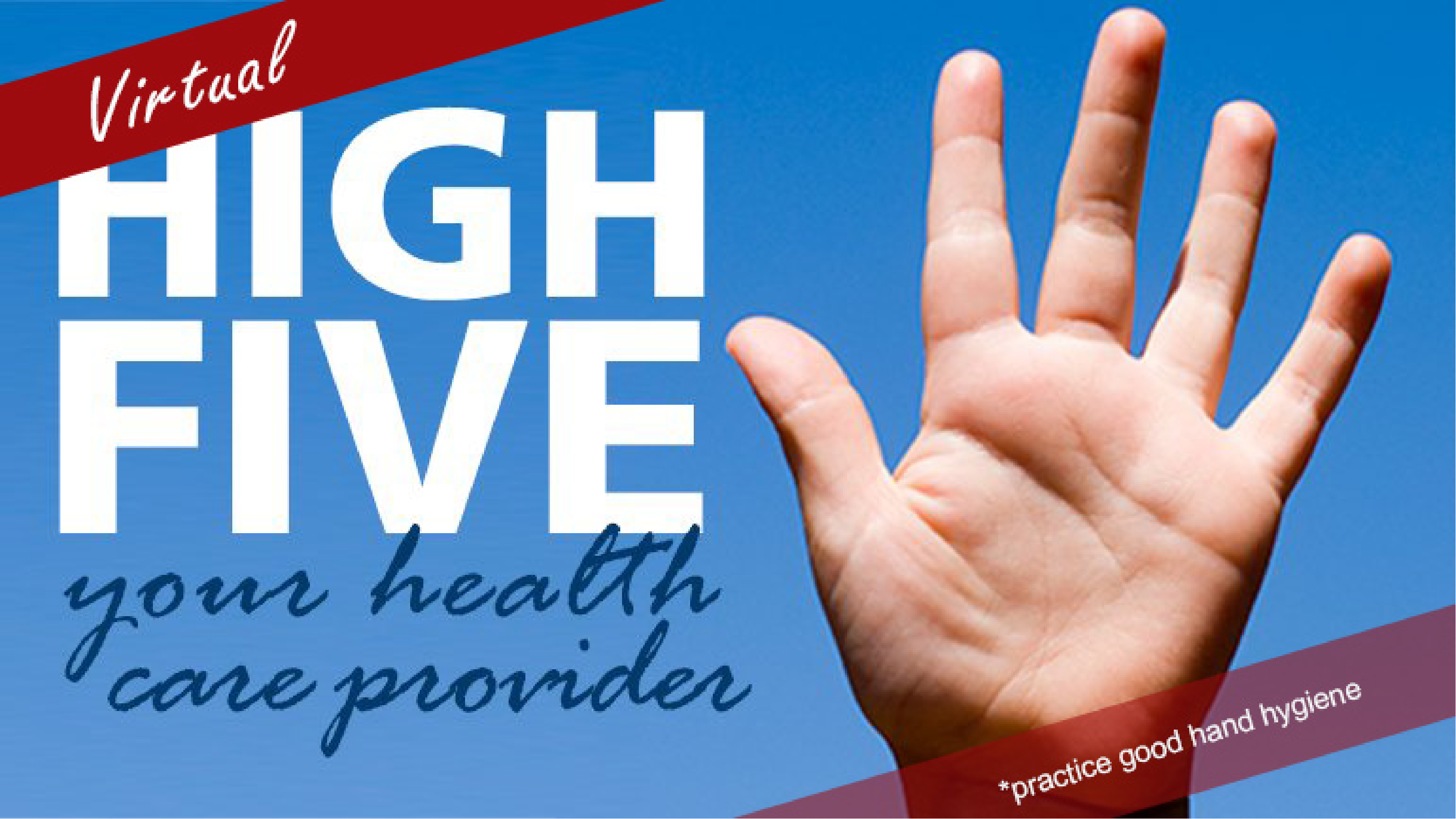 This week's high fives go to our amazing people at Burnaby General Hospital, Surrey Memorial Hospital, Abbotsford Regional Hospital, Langley Memorial Hospital and Langley Public Health.
Want to send a high five to your health care provider or Fraser Health team member? Leave a comment below or send your thanks using our online submission form. Read more kudos at fraserhealth.ca/highfive.
---
For Abbotsford Regional Hospital
I was in for a colonoscopy today and I want to thank the staff and Dr. Yau for my procedure. The staff were very professional and friendly. I felt taken care of completely. Thank you all.
---
For Surrey Memorial Hospital
I recently arrived at Surrey Memorial Hospital for the fifth time in the last few months. The care I received that day was excellent and the nurse Allison was incredible. Her calming and positive nature brought a sense of calm to me. Being around her made me feel as though I was being cared for and that I would be alright. Thank you Allison.
---
For Ridge Meadows Hospital
I can't thank the staff at Ridge Meadows Hospital enough for the care I received. I was scheduled for a day surgery operation and from the time I was admitted to the time I was released, I was given the best care I could imagine. Thank you to each and every professional that helped me through my procedure. Especially to Gina in the Day Care Surgical Unit.
---
For Surrey Memorial Hospital
Kudos to the day surgery staff at Surrey Memorial Hospital. I was nervous but my care team kept me relaxed. The lady at check in was very friendly with a keen sense of humour. Everyone in the department was great and a few stood out. My day surgery nurse Carol, my Anesthesiologist Dr. Tam, my Operating Room nurse Jessica and Dr. Brown all listened and made me feel more comfortable. Thanks!
---
For Burnaby General Hospital
I had a day procedure with Dr. Wood. Every staff member I encountered - from admissions on - was professional, patient and kind. I am very thankful to all who helped take care of me that day.
---
For Langley Memorial Hospital
Thank you to all of the Emergency Department staff at Langley Memorial Hospital. I took my daughter and the staff were kind, caring and professional from start to finish. Despite a busy emergency room, the staff made us feel comfortable and cared for. A special thank you to nurse Alex and the doctor who cared for my young daughter. We appreciate your hard work and dedication!
---
For Langley Public Health
My four year old daughter went in for a hearing test. The person in the Audiology department that was testing her was amazing at explaining everything before touching her. She was gentle, empathic and a good listener. It was a great experience for both of us. Thank you.
---