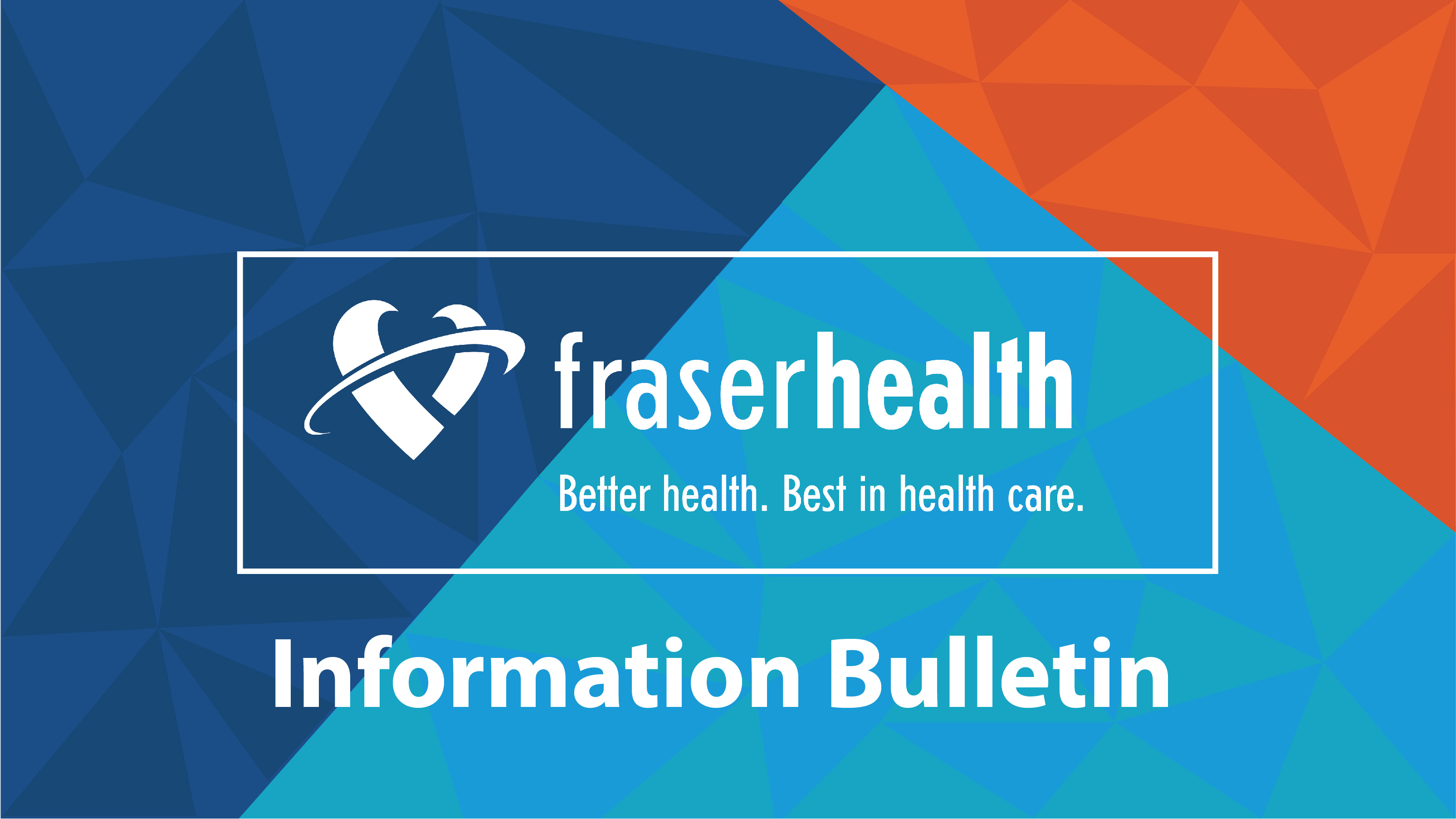 In February 2020, Fraser Health provided the required 365-days' notice to end our service agreement with the Delta Hospice Society without cause.
Public funding of $1.5 million provided annually to the Society for hospice services came to an end at midnight on February 24, 2021.
On February 25, in accordance with the lease between Fraser Health and the Delta Hospice Society, we issued a notice of breach of lease to the Society, as the Society is no longer using the Irene Thomas Hospice site, the Harold and Veronica Savage Centre for Supportive Care site and surrounding lands for publicly funded health care services.
As a result, Fraser Health expects to terminate the lease and will take exclusive possession of the lands and buildings with effect from 12:01 am on Monday, March 29, 2021. We are hoping to take possession of the lands and buildings prior to March 29 if the Delta Hospice Society is agreeable.
We are continuing our planning process to ensure we can resume providing hospice beds at Irene Thomas Hospice as soon as possible. We expect to be able to reopen hospice beds at the site within two weeks after the lease is terminated.
Fraser Health remains committed to ensuring hospice beds are available in the Delta community to people who need access to this important service and we will have more to share regarding our timeline to reopen hospice beds at the Irene Thomas Hospice closer to March 29, 2021.
For media inquiries, please contact:
media@fraserhealth.ca