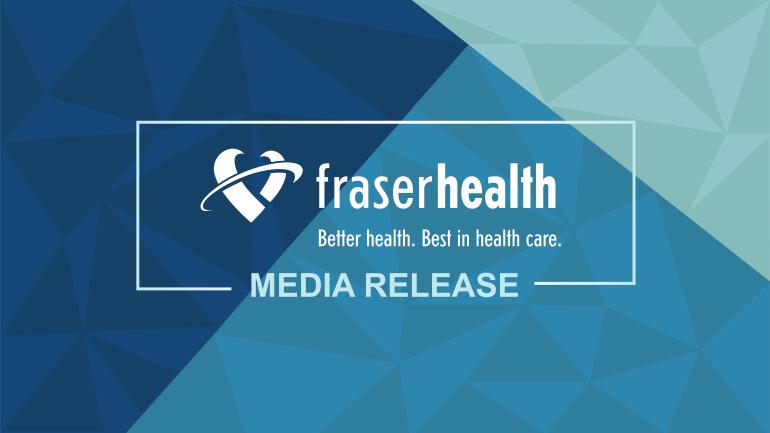 Patients in Langley and across the region can now benefit from increased access to magnetic resonance imaging (MRI) exams and shorter wait times with the opening of the first ever MRI suite for Langley Memorial Hospital.
The MRI suite began scanning patients in December 2020 and became fully operational on Jan. 4, 2021, providing them with access to a more seamless experience, with care and diagnostics in one location. From Dec. 7, 2020 to Jan. 17, 2021, 584 patients were scanned.
"Our government is delivering on its commitment to significantly improve access to MRI services throughout British Columbia," said Adrian Dix, Minister of Health. "The new MRI machine at Langley Memorial Hospital will provide 7,500 MRI exams annually, operating 16 hours a day, seven days a week. This means shorter wait times and a better plan for treatment and recovery for people in Langley."
In 2019-20, Fraser Health performed 73,580 exams across the region, up 13% from the previous year. Adding this new MRI suite will help increase capacity for decades to come.
The MRI suite is a contribution between Fraser Health and the Langley Memorial Hospital Foundation. The opening of the suite brings the total number in the Fraser Health region to 11.
"I am so pleased to share that the new MRI suite at Langley Memorial Hospital is now operational, ensuring our communities have expanded access to diagnostic services," said Dr. Victoria Lee, president and CEO, Fraser Health. "In the past two years, Fraser Health has significantly increased the number of MRI exams we perform while reducing wait times. By accessing these services in a timely way, we can support patients in having a seamless care experience from diagnosis to treatment."
MRI machines are used to diagnose medical conditions, such as abnormalities of the brain, as well as tumours, cysts and soft-tissue injuries in other parts of the body. MRIs can help facilitate early diagnosis and treatment of medical conditions, vastly improving a person's quality of life. Both new machines come with equipment to perform specialized exams such as breast imaging.
Quotes:
Andrew Mercier, MLA for Langley
"I am proud that our government is continuing to work toward increasing access to MRI services throughout the province. For people in Langley, this new MRI machine will mean that they will be able to get back on track to enjoying their lives, families and community."
Megan Dykeman, MLA for Langley East
"I am very pleased that our government has increased local access to this important diagnostic tool for the people of our community. This MRI for Langley Memorial Hospital is the culmination of a lot of hard work by our government, the Langley Memorial Hospital Foundation and its donors to ensure the best health care possible for all in our community."
Heather Scott, executive director, Langley Memorial Hospital Foundation
"This is a huge milestone for local health care, and we're so proud of the pivotal role our donors and our community played in bringing this important diagnostic tool to Langley. The significant contributions donors made to this project honours our residents, our great staff and our strong community."
Jessie Pears, patient
"My first impression was wonderful. You step through those doors, turn left and there's the MRI clinic sign right there – there was no walking down a long hallway. This was the most beautiful, roomiest medical facility I have been to in British Columbia. I was so impressed with it. Everything was very professionally done."
Learn more about renovations and upgrades at Langley Memorial Hospital.
For media inquiries, please contact:
media@fraserhealth.ca