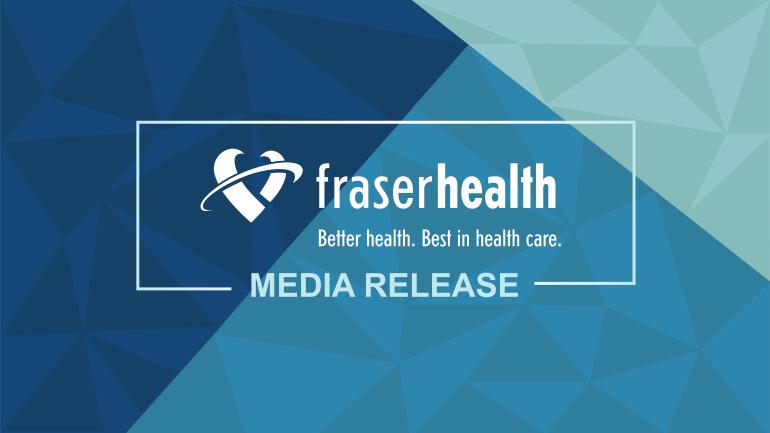 Patients in Maple Ridge, Pitt Meadows and neighbouring communities are benefiting from increased access to magnetic resonance imaging (MRI) exams and shorter wait times with the opening of the first-ever MRI suite for Ridge Meadows Hospital.
The MRI suite began accepting patients in November 2020, providing them access to a more seamless experience, with care and diagnostics in one location. From Nov. 9, 2020, to Jan. 17, 2021, 1,005 patients were scanned.
"I'm proud that our government is delivering on its promise to significantly improve access to MRI services throughout British Columbia," said Adrian Dix, Minister of Health. "The new MRI machine at Ridge Meadows Hospital will be able to perform up to 7,500 MRI exams annually, operating 16 hours a day, seven days a week."
In 2019-20, Fraser Health performed 73,580 exams across the region, up 13% from the previous year. Adding the new MRI suite will help increase capacity for decades to come.
The opening of the suite brings the total number in the Fraser Health region to 12, following the new MRI suite at the Langley Memorial Hospital.
"I am so happy to share news that people in Maple Ridge, Pitt Meadows and neighbouring communities have expanded access to diagnostics services with the new MRI suite at Ridge Meadows Hospital," said Dr. Victoria Lee, president and CEO of Fraser Health. "Over the past two years, Fraser Health has performed significantly more MRIs in our region and reduced wait times. Patients can access services in a more timely way, while being supported in having a seamless care experience from diagnosis to treatment."
MRI machines are used to diagnose medical conditions such as abnormalities of the brain, as well as tumours, cysts and soft-tissue injuries in other parts of the body. MRIs can help facilitate early diagnosis and treatment of medical conditions, vastly improving a person's quality of life. Both new machines come with equipment to perform specialized exams such as breast imaging.
Quotes:
Lisa Beare, MLA for Maple Ridge-Pitt Meadows
We know people in Maple Ridge and nearby communities have dealt with long wait times for MRI services. With this new MRI machine, people in our region will now have faster access to the services they need, which will help prevent unnecessary delays in their recovery.
Bob D'Eith, MLA for Maple Ridge-Mission
"This is excellent news for everyone in Maple Ridge and the surrounding communities. I am proud of our government's action to improve health care in B.C. This new MRI machine will benefit thousands of people in the region, helping them remain at their healthiest."
Learn more about renovations and upgrades at Ridge Meadows Hospital.
For media inquiries, please contact:
media@fraserhealth.ca