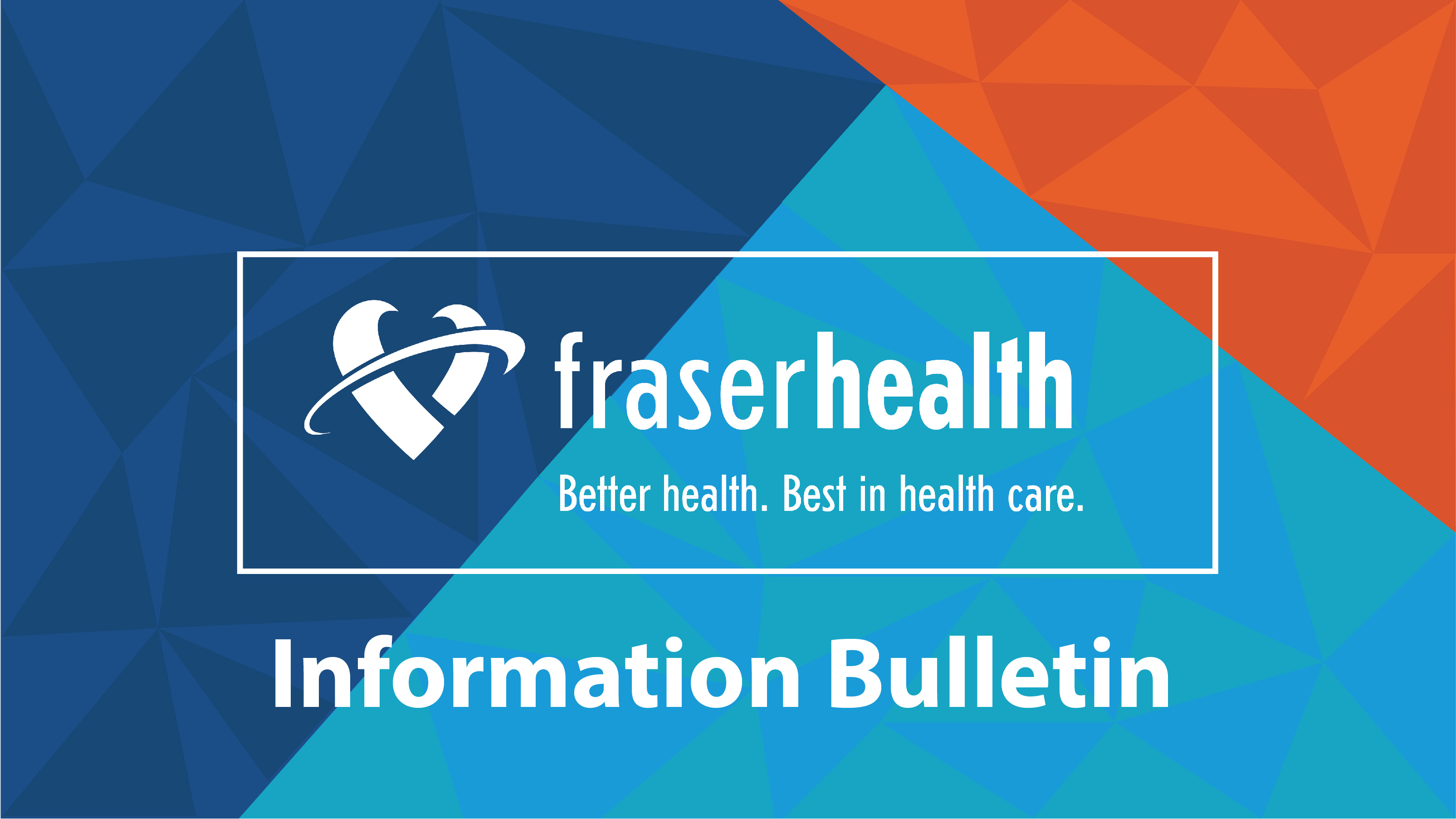 Fraser Health is encouraging eligible people in our region who haven't received their first dose of COVID-19 vaccine to attend easy accessible, same-day immunization (EASI) clinics in Surrey and Boston Bar.
This ongoing effort provides easy access to same day vaccine registration and appointments, with managed wait times.
Easy, accessible, same-day immunization (EASI) clinics are located at our existing clinics, and are open to anyone 12 years and older for first dose immunization. All Fraser Health residents are welcome, including those without personal health numbers, vulnerable people and/or people who are not residents of B.C.
Staff are available on-site to help people register and book appointments at other clinics throughout the region if needed, and can help answer all vaccine-related questions.
EASI clinic locations:
Surrey
Surrey North
10025 King George Boulevard, Surrey

Daily
11:00 a.m. - 7:00 p.m. or until daily vaccines are distributed

*Please note that this clinic is located in a stand-alone building at the corner of King George Boulevard and 100th Avenue (Old Yale Road). It is not in the mall.
Boston Bar
Boston Bar School
47632 Old Boston Bar Road, Boston Bar

Friday, June 11
10:00 a.m. - 3:30 p.m.
In addition, there are neighbourhood clinics to help support specific communities for first dose COVID-19 vaccination. Neighbourhood clinics are designed to ensure vaccine priority is given to people living in the neighbourhood. Appointments are for same-day immunization for residents requiring a first dose. These clinics are all in addition to our COVID-19 immunization centres.
Neighbourhood clinic locations:
Chilliwack
Rosedale Traditional Community School
50850 Yale Rd, Rosedale

Saturday, June 12
10:00 a.m. - 4:00 p.m.


For an ongoing schedule of EASI and neighbourhood clinics, please visit fraserhealth.ca/easi.
While it remains critical that we continue following public health orders and guidance, receiving COVID-19 vaccine helps put the COVID-19 pandemic behind us. It brings us one-step closer to reconnecting with the people we care about, returning to the activities we enjoy while protecting our health system and helping businesses in our community return to normal operations.
For more information about COVID-19, please visit fraserhealth.ca/COVID19.
For media inquiries, please contact:
media@fraserhealth.ca