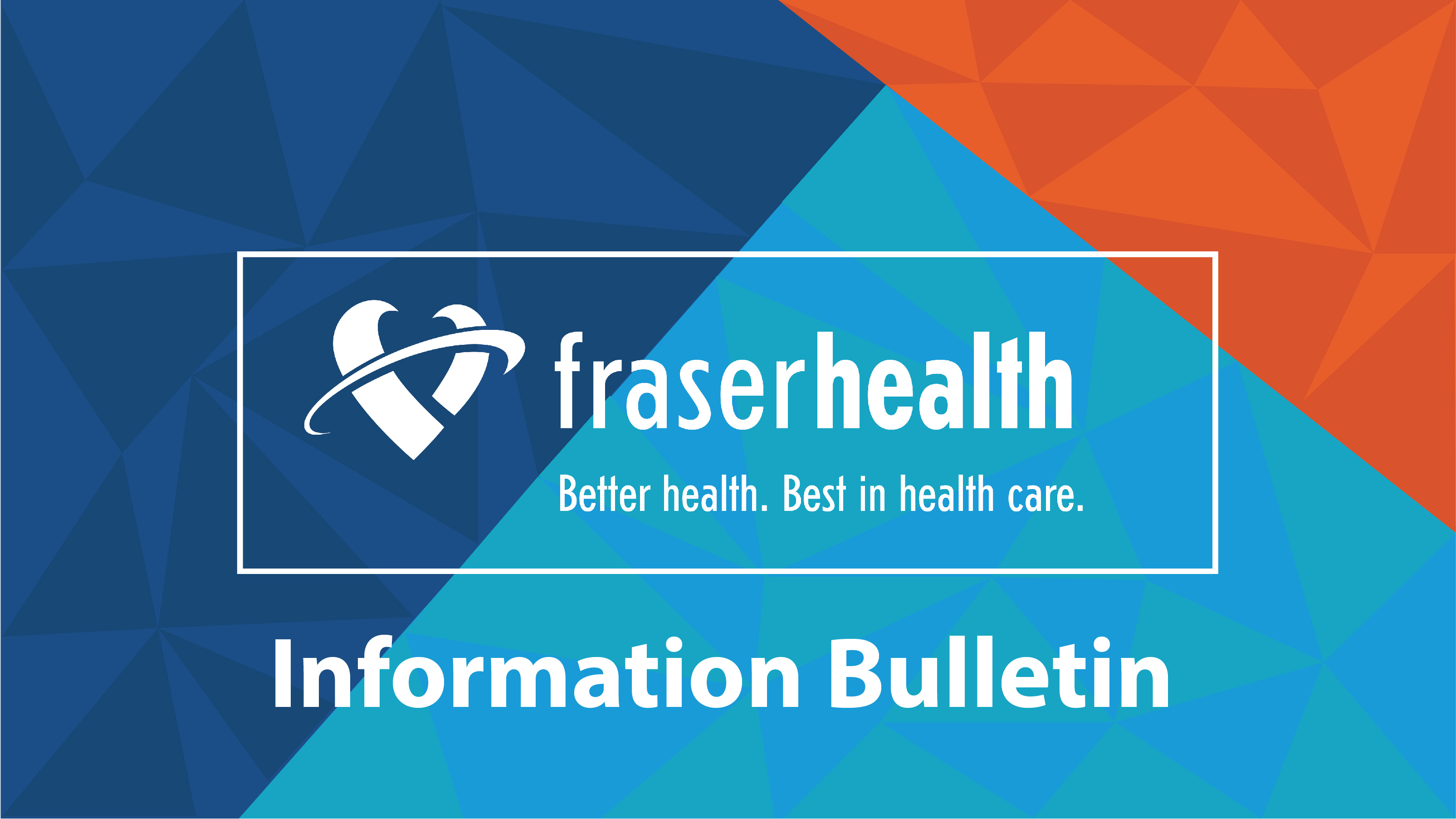 As part of the Province's strategy to provide vaccine to people in high-transmission neighbourhoods, Fraser Health is now immunizing people ages 30 and over (born in 1991 or earlier) in nine additional neighbourhoods in our region where we are seeing high rates of COVID-19 transmission, to protect these individuals and their loved ones.
We have also dropped the age requirement to ages 30 and over for all ten high-transmission neighbourhoods announced last month. Eligible people who live in these neighborhoods can register now on the Get Vaccinated website and will be immediately contacted to book their vaccine. Please do not delay booking your appointment.
Today, we are adding the following nine high-transmission neighbourhoods:
Surrey (Guildford, Cloverdale)

Abbotsford (Central, East and Rural)

Langley (Willoughby)

Burnaby (Southeast, Southwest)

South Mission
We continue to immunize people in these 10 high-transmission neighbourhoods:
Surrey (West Newton, East Newton, Whalley, Panorama, North Surrey, Fleetwood)

North Delta

Port Coquitlam

South Langley township

West Abbotsford
Priority immunization for people in high-transmission neighbourhoods is one part of our strategy to manage COVID-19 transmission in our region. We are continuing with immunizing priority groups and locations where we are seeing outbreaks and clusters. By providing vaccine to these specific neighbourhoods, we can protect more people and help prevent COVID-19 transmission in our communities.
While it remains critical that we continue following public health orders and guidance, registering for the COVID-19 vaccine helps put the COVID-19 pandemic behind us, and brings us one step closer to reconnecting with the people we care about the most and returning to the activities we enjoy, while protecting our health system and helping businesses in our community return to normal operations.
All vaccines that are approved in Canada and available in British Columbia are safe and effective, and will help protect you against COVID-19. Vaccines have been shown to have a high level of protection against serious illness and death, and every vaccine that is administered makes us, our loved ones, and our communities all safer.
For more information about COVID-19, please visit fraserhealth.ca/COVID19.
For media inquiries, please contact:
media@fraserhealth.ca