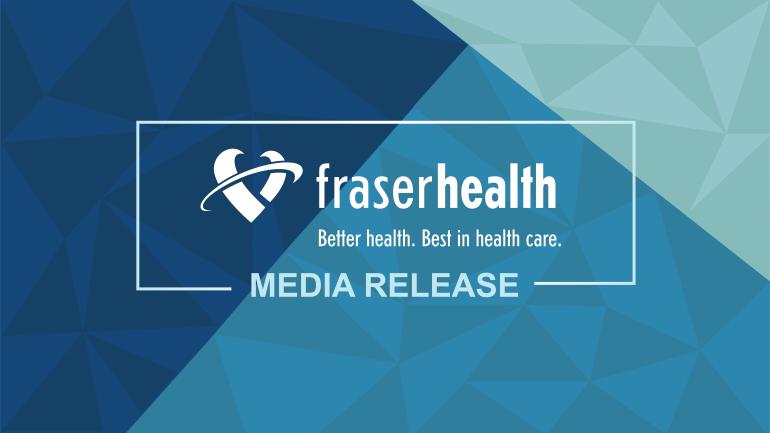 People in Langley have better access to critical care, as the expanded emergency department (ED) at Langley Memorial Hospital officially opens Tuesday, May 4, 2021.
"The official opening of the expanded emergency department is great news for people living in this growing and thriving region," said Adrian Dix, Minister of Health. "The ED will be able to keep up with the increasing demand for emergency services, and health-care workers will have a modern environment with more space to provide quality care to patients and help save lives."
The expanded emergency department increases the number of patient treatment bays from 31 to 49 and the number of trauma bays from one to two. There is also a separate pediatric waiting area for children and a new entrance that separates walk-in patients from those who arrive by ambulance.
A new dedicated, separate treatment area is also open for patients with mental health and substance use needs. To minimize the risk of infection, additional handwashing stations, utility rooms, a decontamination area and an isolation room were added.
"This much-needed expansion will help meet the needs of our community's fast-growing population," said Megan Dykeman, MLA for Langley East. "Our government took action quickly to get work started on the emergency department, and I am thrilled that it is now open to patients."
The previous emergency department was built in 1986. Since that time, visits have increased from 25,000 to more than 44,000 per year.
"Our community was in need of an expanded emergency department for a number of years," said Andrew Mercier, MLA for Langley. "Because of the hard work and determination of everyone involved, the new ED is open and ready to help save lives."
The provincial government, through Fraser Health, provided $29.32 million towards the project. The Langley Memorial Hospital Foundation contributed $10 million, which includes a $1.5-million contribution from the Langley Memorial Hospital Auxiliary.
Quotes:
Sheila Malcolmson, Minister of Mental Health and Addictions –
"People living with mental health and substance use challenges need to know there is quick access to the urgent supports they need and deserve. The new dedicated mental health and substance use unit at Langley Memorial is another step in our efforts to ensure people receive the quality care they need, when they need it, without judgement."
Dr. Victoria Lee, president and chief executive officer, Fraser Health –
"Fraser Health designed our new emergency department at Langley Memorial Hospital with the needs of our staff, patients and families in mind. We are pleased to open our modernized space with enhanced infection prevention and control and mental health and addictions supports. Thank you to all of our teams for continuing to provide safe, efficient and appropriate care to anyone in need in Langley and the surrounding areas, especially during these challenging times."
Heather Scott, executive director, Langley Memorial Hospital Foundation –
"We're so grateful for the early and loyal commitment our donors made to the emergency department construction project. Thanks to their extraordinary generosity and vision for local health care, the new facility is built with the capacity to deliver the quality of care our residents deserve for today and years to come."
For photos, please visit Flickr.
Learn more about renovations and upgrades at Langley Memorial Hospital.
For media inquiries, please contact:
media@fraserhealth.ca