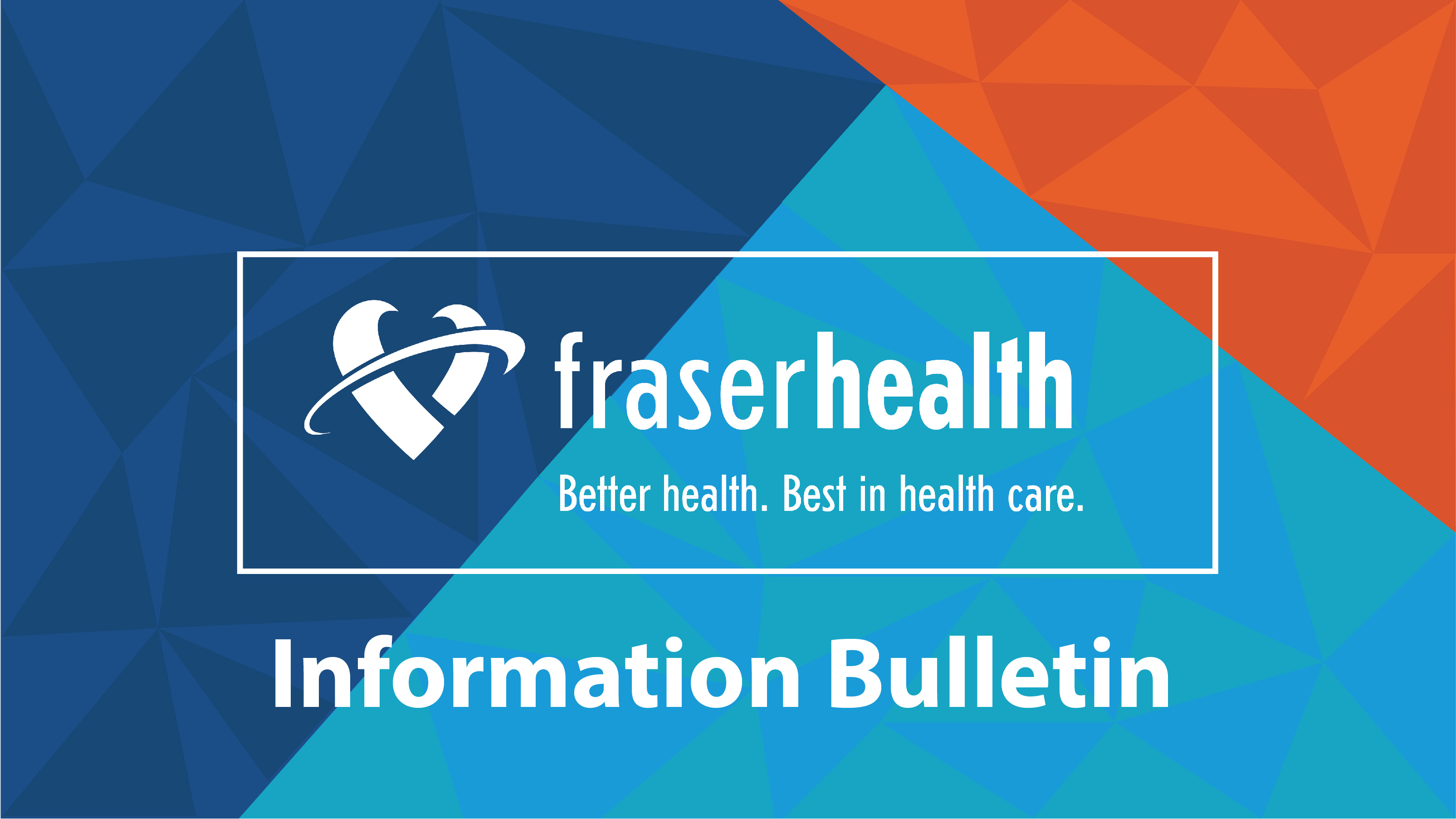 Fraser Health, BC Children's Hospital, and the Surrey School District are working together to provide schools in Surrey with take-home COVID-19 Mouth Rinse/Gargle Sample Collection kits.
This initiative will help ensure students who become symptomatic while at school have quick access to COVID-19 testing, while preventing COVID-19 transmission in the school environment.
Beginning today, COVID-19 Mouth Rinse/Gargle Sample Collection kits will be available in all elementary and secondary schools in the Surrey School District. Each school has been provided twelve kits that will be utilized exclusively by students who are experiencing the following symptoms:
Fever

Chills

Cough or worsening of chronic cough

Difficulty breathing

Loss of sense of smell or taste

Diarrhea

Nausea and vomiting
"Providing schools with collection sample kits that kids can take home can help make testing children for COVID-19 more feasible for families," says BC Children's Medical Microbiologist Dr. David Goldfarb. "The Fraser Health Authority is home to 42 per cent of children in the province and children can have diverse needs so being able to collect the sample in a familiar place can greatly reduce stress for them."
When a student presents with COVID-19 symptoms during the school day, the student will be safely isolated and their family will be contacted to arrange for the child to be picked up as soon as possible. While a COVID-19 Mouth Rinse/Gargle Sample Collection kit will be offered, acceptance of a kit is voluntary and is solely the decision of a child's parent or guardian.
"We are very pleased that we are now able to provide take-home COVID-19 Mouth Rinse/Gargle Sample Collection kits to schools in the Surrey School District," said Dr. Ariella Zbar, Fraser Health medical health officer. "The health and safety of all students, staff, and families is our priority, and by enabling parents to quickly test their children from the comfort of their own home, we can help prevent transmission of COVID-19 in schools and in our community."
The take-home kits include instructions on how to collect the sample at home and are a more comfortable alternative for children than the typical nasopharyngeal swab. Children should not eat, drink, brush teeth, and chew gum, smoke or vape for one hour prior to testing. The sample can be dropped off at any LifeLabs location for processing.
"The availability of these test kits is yet another way we are working with our partners in public health to safely keep our schools open," said Laurie Larsen, Chair of the Surrey Board of Education. "This has been an unprecedented year, and the health and safety of our school communities has always been at the forefront of our work. We thank our staff, students and larger school community for their vigilance and commitment to our health and safety protocols, and for their continued support over this past year."
Results from these tests will be available within 24 to 48 hours and received through the same processes as samples collected at local COVID-19 test collection centres. Parents are reminded to keep their child at home until they receive a negative test result. If the test result is positive, the parent will need to follow the direction of Public Health.
Fraser Health is engaging other school districts in our region to provide the COVID-19 Mouth Rinse/Gargle Sample Collection kits to those school communities in the near future.
It is critically important for parents and guardians living in the Fraser Health region to continue to monitor their children for COVID-19 like symptoms, even mild ones, before sending them to school each day. Please don't wait, and book or drop by one of our collection centres which are operated in partnership with local Divisions of Family Practice. People living in the Fraser Health region can find information about test collection centres by visiting Fraser Health's website.
To book a COVID-19 testing appointment, complete a COVID-19 test booking form.
For more information about COVID-19, please visit fraserhealth.ca/COVID19.
For media inquiries, please contact:
media@fraserhealth.ca