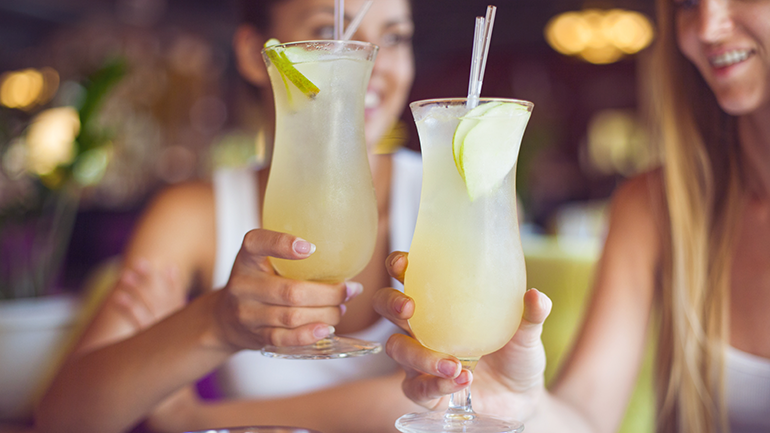 Have you ever felt dizzy, tired, confused or thirsty after a day in the summer sun? If so, you may have been dehydrated.
Other signs of dehydration include dry mouth, headache, low blood pressure and rapid heart rate. Dehydration can happen to anyone, but is especially common during hot summer months when we sweat more. If you are working, exercising or playing outdoors this summer, drink plenty of fluid to stay hydrated and learn how to be safe in the sun and heat.
How much fluid intake does my body need?
Your fluid intake needs depend on your age and activity level, as well as the weather. A good way to check if you are taking in enough fluid is to check the colour of your urine. If it's clear or light yellow, you are likely drinking enough. If you are sweating more than usual, feeling thirsty, light-headed or do not make much urine throughout the day and it is dark in colour, you likely need more fluids.
How can you quench your thirst?
You may be thinking water is the only way to stay hydrated. While water can help satisfy our thirst, there are other beverages and foods, such as milk, soy beverages, watermelon and cucumber, which can also help provide your body with the fluid it needs.
Here are some refreshing recipes to help you and your kids stay hydrated this summer:
Flavoured water: Add berries or fruit slices to sparkling or regular water. You could also add mint leaves, cucumber slices or cinnamon sticks. Try out different combinations to find your favorite. ·
Homemade iced tea: Make decaffeinated herbal fruit tea and cool it down in the fridge. Add some fruit, herbs or honey to the tea or enjoy it plain.
Frozen fruit popsicle: Blend two ripe bananas, one cup of yogurt and one cup of 100 per cent fruit juice. Pour into popsicle molds and insert sticks. Freeze for at least four hours or until solid. Try adding chopped fruit like apples or oranges before freezing for a bit of texture.

Tropical cooler: Blend one ripe banana, one cup of seedless watermelon and one cup of pineapple juice. Serve with ice cubes for an extra chill.

Staying hydrated this summer can help you feel your best. For those super-hot summer days, take advantage of your community cooling centers, public libraries and shopping malls to stay cool. Find more sun and heat safety tips here.
Want more ideas on how to stay hydrated this summer? Visit or call HealthLinkBC at 8-1-1 and speak to a Registered Dietitian for free.