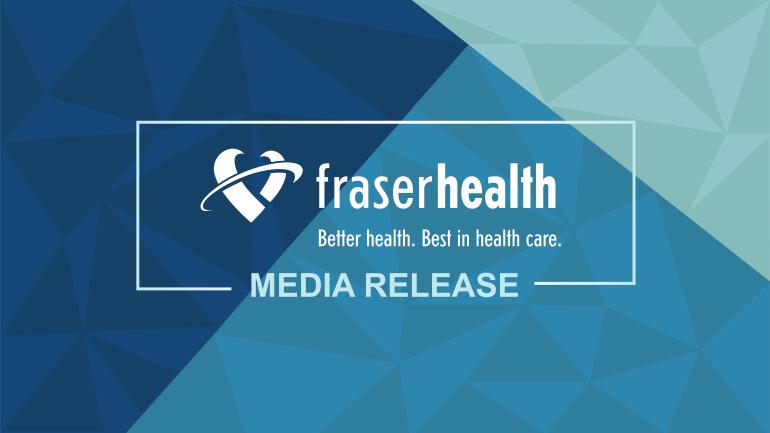 People living with complex mental health and addictions challenges in New Westminster and the Tri-Cities area will have access to more supports to help them stabilize their lives and break the cycle of homelessness as the Province adds complex-care housing services for the region.
Complex-care housing provides voluntary services to people who face overlapping mental health and addiction challenges and other complex health issues, such as brain injuries. Outreach teams will connect with people experiencing or at risk of homelessness and support their transition into housing, where they will receive supports they need.
"Everyone in B.C. deserves to feel safe and live with dignity," said Jennifer Whiteside, minister of Mental Health and Addictions. "Complex-care housing is a first-of-its-kind approach to housing services that provides people with enhanced and culturally safe supports, including primary care, to help them establish stability and break the cycle of homelessness."
Launched in March 2023, complex-care housing services in New Westminster, Coquitlam, Port Coquitlam, Port Moody, Anmore and Belcarra will serve as many as 17 people and will be delivered by Fraser Health.
"In a time where more people are struggling with mental health and addiction challenges, it's important to make sure that supports are available to meet people where they're at," said Rick Glumac, MLA for Port Moody-Coquitlam. "New complex-care housing services will bring supports to the people who need them in our community so that they can find or maintain their housing and heal at home."
People served by this complex-care housing service will receive comprehensive, person-centred services to meet their needs. These services can include:
crisis assessment and intervention;
counselling and psychotherapy;
self-management skills;
medication prescription, administration, monitoring and documentation;
substance use treatment;
work-related services;
social, interpersonal relationship and leisure-time activity services;
support with basic necessities of daily life;
rent supplements; and
housing and landlord support.
"This enhanced program in New Westminster and the Tri-Cities aims to provide wraparound health and housing support to individuals who have not found success with previous service types," said Chelsea Robinson, manager, clinical operations, Mental Health and Substance Use, Fraser Health. "Our team is dedicated to helping people with mental health and substance use challenges overcome barriers to stable housing and health care. We are grateful for the opportunity to make a difference in the community."
Budget 2022 invested $164 million over three years to open 500 complex-care housing spaces. Budget 2023 builds on this investment by committing an additional $266 million to fund these services, including $169 million in capital funding to build new homes for people.
Quick facts
Since January 2022, the Province has announced services for 427 complex-care clients in communities throughout the province.
Complex-care housing services have been announced in Abbotsford, Bella Coola, Chilliwack, Kamloops, Kelowna, Langley, Maple Ridge, Nanaimo, Powell River, the Northern Health region, Sunshine Coast, Surrey, Vancouver and Victoria.
As of March 1, 2023, 155 people are receiving complex-care housing services.
Learn more
Learn about complex-care housing: https://www2.gov.bc.ca/gov/content/mental-health-support-in-bc/complex-care-housing
A pathway to hope roadmap: https://news.gov.bc.ca/files/BCMentalHealthRoadmap_2019.pdf
A map showing the location of all announced provincially funded housing projects in B.C. is available online: https://www.bchousing.org/homes-for-BC
To learn about the steps the Province is taking to tackle the housing crisis and deliver affordable homes for British Columbians, visit: https://workingforyou.gov.bc.ca/