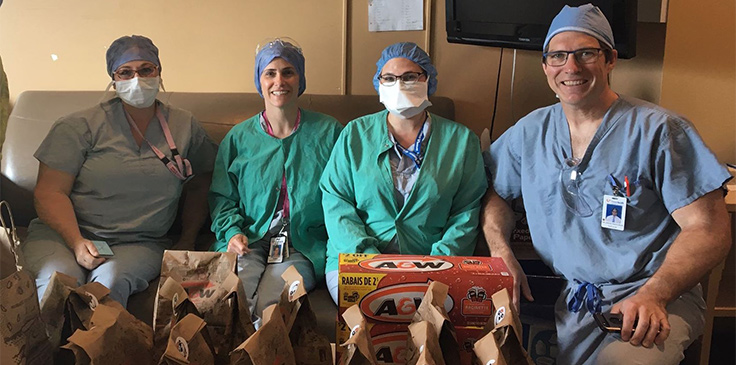 Digital Media + Marketing Officer

,
Peace Arch Hospital Foundation
"The Peace Arch Foundation has been proud to provide support during the COVID-19 pandemic and find ways to support our hardworking direct care teams. An initial challenge was the closure of eating establishments and dine-in services across the Province and on our campus. This left many staff with little-to-no dining options as they worked long hours to support Peace Arch Hospital's COVID-19 response.
As a community foundation primarily responsible for raising funds for Peace Arch Hospital, our team worked tirelessly to develop solutions in support of staff. The COVID-19 Emergency Fund was born. This fund continues to supply Peace Arch Hospital with the dollars necessary to provide our health care workers with comforts such as meals, hotel and respite stays. Most recently, we have been able to collaborate with our community to purchase delivery meal options at competitive rates to fuel our hospital's direct care providers at no cost to them. Food drop-offs take place throughout the day, seven days per week, to provide meals to as many health care workers as possible. It is truly inspiring.
We are so proud of our team, our donors and the entire community for coming together to feed our direct care providers. We know that every act of kindness and solidarity taken will have a lasting impact for years to come."