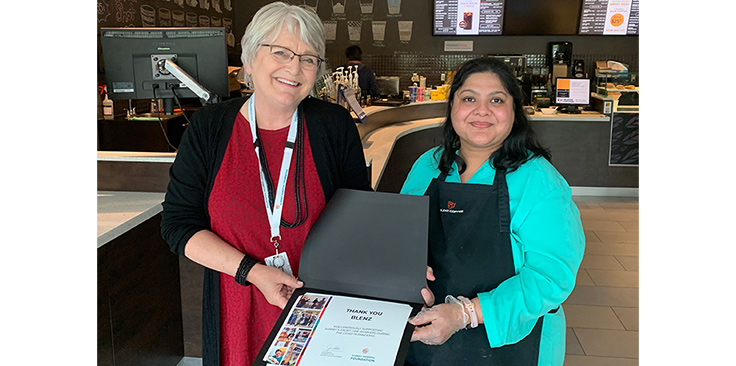 by
Surrey Hospital Foundation
"At Surrey Hospital Foundation, we have the privilege of being the bridge that enables our community to donate to Surrey Memorial Hospital, Jim Pattison Outpatient Care and Surgery Centre and Czorny Alzheimer Centre. At the beginning of the pandemic, we started receiving a few phone calls, emails and knocks at our door from community members asking how they can help. These few inquiries quickly grew into something much bigger. There were many offers of help from businesses and individuals alike. Donations ranged from meals, snacks, drinks, cash, equipment, vacant office spaces to be used as testing sites and more.
We are so encouraged by the amount of support and generosity the community has offered during this critical time. Through our COVID-19 Response Fund, we were able to launch the Meals of Thanks and 24/7 Snack Bin programs, which allowed us to provide nearly 100,000 snacks and more than 13,500 meals to health care workers. Our donors also provided over 8,400 free cups of coffee to hospital staff, with the help of our partners at Second Cup and Blenz. We have, once again, seen the incredible devotion of Surrey residents and business communities to support our hospitals and the community. We are thankful and proud to be a part of this kind-hearted community.
Perhaps the best gift we received during this time is the gift of knowing that, together, we will continue to be an unstoppable force for life-changing health care."