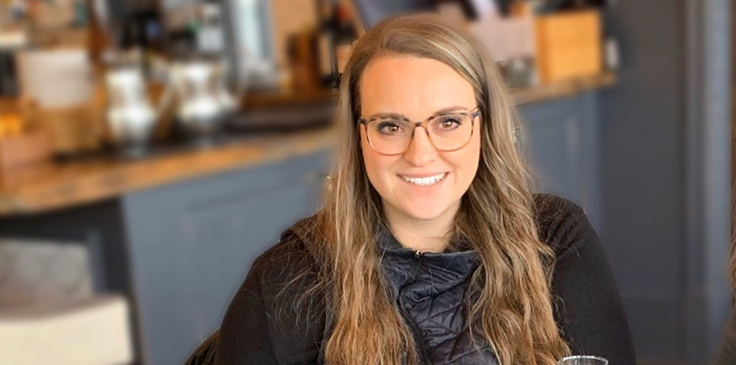 Emergency Department Program Coordinator

,
Surrey Memorial Hospital
"Reflecting back on the initial few months of COVID-19, I'm able to pick out so many positive moments and outcomes. We've been able to connect better as a team, encourage excellence, creativity and flexibility in our care. It's really provided an opportunity for the Emergency Department staff to show how hard they work and how truly amazing they are. I'm very proud to be a part of the Surrey Memorial Hospital Emergency Department team."
"I'm currently one of the program coordinators for the Emergency Department at Surrey Memorial Hospital. My current position ensures smooth patient flow, focuses on quality improvement initiatives, quality patient care and problem solving issues as they arise. Working through the COVID-19 pandemic has proven to be challenging and stressful at times. It has significantly changed our workflow, we've had to be creative, flexible and open to a lot of rapid changes. The great thing about working here is that we normally thrive in stressful and unconventional circumstances. As a team, we've been more collaborative, increased our communication with huddles, provided in-services and education specifically tailored to prepare for the 'what-ifs and unknowns' that were always a possibility. The whole interdisciplinary team really pulled together to support each other, our patients and the community we serve.
Some of the most inspiring things I saw was the community come out and support the essential workers with the nightly seven p.m. cheers, the kind words, the patience and understanding shown by the families and loved ones of our patients and the generosity of many, many delicious meals donated. We felt very honoured and wanted to find a way to give back to our community. The Emergency Department team was able to raise over $15,000 for the Surrey Food Bank to 'pay it forward'. Reflecting back on the initial few months of COVID-19, I'm able to pick out so many positive moments and outcomes. We've been able to connect better as a team, encourage excellence, creativity and flexibility in our care. It's really provided an opportunity for the Emergency Department staff to show how hard they work and how truly amazing they are. I'm very proud to be a part of the Surrey Memorial Hospital Emergency Department team."