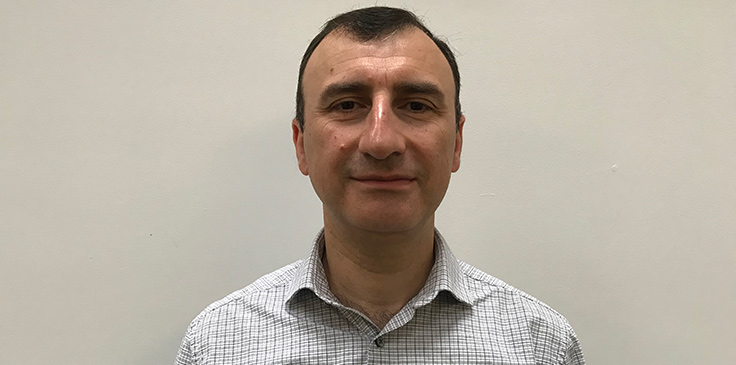 Leader, Evaluation and Quality Improvement, Infection Prevention and Control

,
Central City
"I'm proud of the work we do to protect our teams, patients and the community."
"I'm a leader for the Infection Prevention and Control team. My work is to develop clinical standards and best practice guidelines that help our teams safely deliver care. With COVID-19, the demand for putting guidelines together for multiple scenarios was high. We had to respond urgently to support our teams at the sites. Guidelines were changing constantly and people needed answers fast. The usual process for developing guidelines was too slow for the speed required, so we changed course. We set up daily calls with emergency and critical care networks, Workplace Health and Safety, and our site-based team of 30 plus Infection Prevention and Control practitioners. This way, we could get feedback in the moment and make sure teams had the guidelines ASAP.We were in continual communication with our clinicians and educators so we could understand what the needs were and be available to support them.
There was fear of the unknown and a need for education particularly around PPE. We worked with Communications, CNEs and Workplace Health and Safety to create a PPE video series to support this. With education and time, people see that if you do the right things, you can protect yourself. Our team reviewed, created and amended over 100 Infection Prevention and Control guidelines to make sure teams had what they needed to do their jobs safely and with less anxiety. We've used UVGI -- Ultraviolet germicidal irradiation technology at sites with COVID-19 outbreaks. They look like robots. We use them to disinfect surfaces. I've also been part of the COVID-19 response at the federal correctional facilities. We visited multiple locations and helped bring prevention practices into play.I'm proud of the work we do to protect our teams, patients and the community."