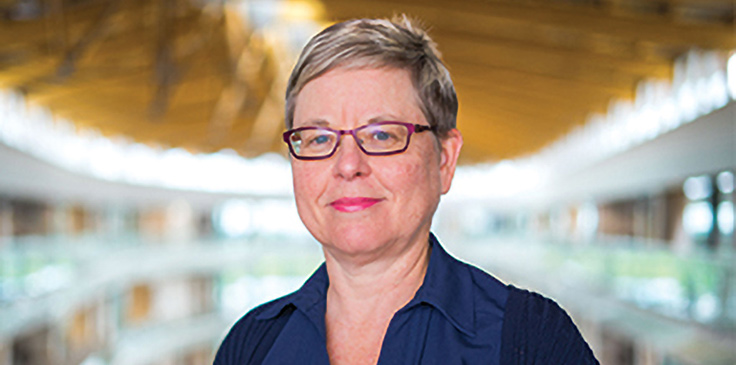 Executive Director

,
Integrated Community-based Services
"Coming up with new solutions quickly was a necessity. Our process mantra became: 'we find it, we fix it and we check again'. I give huge credit to everyone involved…"
"I'm the executive director for Integrated Community-based Services. Since the start of COVID-19, I've been leading the Long-term Care/Assisted Living Coordination Centre. The tasks at hand? To prevent, manage and stop outbreaks at all licensed long-term care and registered assisted living facilities within the boundaries of Fraser Health and to protect the vulnerable people living in them. Independent Living seniors are under our watch too. It takes a team to do this work. At one point, we had 400 people doing activities that touched our response. We set up task groups and held Town Halls. Constant communication with sites was critical. They needed support and to know how to implement prevention and outbreak management practices.
Being creative, flexible and nimble is how we managed our work. There was terrific collaboration. The level of integration between long-term care, assisted living, infection prevention and control, licensing, our MHOs, the communicable disease team and public health has just been beautiful. We all had a clear and shared purpose and knew we needed each's expertise to accomplish the tasks. We managed many moving parts and organized logistics, supplies (i.e. PPE) and people resources (relief staffing for sites as well as the Fraser Health staff of the Coordination Centre). It took a high level of coordination to plan ahead and deal with the crisis of the moment.
Coming up with new solutions quickly was a necessity. We created a clinical audit tool. In under three weeks, we had the tool designed, tested and approved. The audits help us identify gaps in prevention practices at a site. Our process mantra became: 'we find it, we fix it and we check again'. I give huge credit to everyone involved – the Executive Team, directors, managers, CNSs, CNEs, PHN, etc. People moved out of their comfort zone. This is the beauty of health care, people knew COVID-19 was a crisis, they asked 'what can I do?' and they stepped in and did it. I'm really proud of how all of Fraser Health leaned into this."