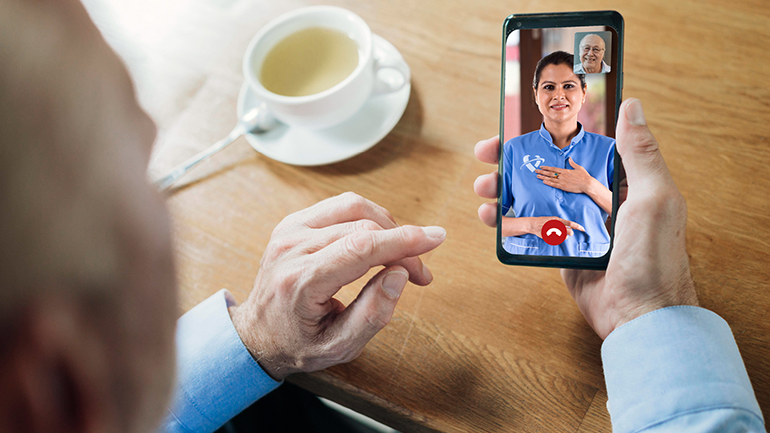 Fraser Health Virtual Care offers enhanced accessibility and personalized health assessments.
Our skilled team of registered nurses stands ready to assist, providing health assessments and connecting patients to the right health care resources, addressing non-urgent health inquiries, guiding you through the health care system and connecting you with Urgent Primary Care Centers (UPCCs).
Operating primarily via telephone, we also offer online chat and video conferencing for your convenience. But our care doesn't end there; we proactively reach out to recently discharged hospital patients to ensure continuity of care, reducing the risk of hospital readmissions.
With over 205,346 calls to date, Fraser Health Virtual Care has proven itself as a reliable guide to the most suitable care options. This, in turn, has the potential to significantly reduce emergency room visits for individuals with lower acuity health care needs.
Experience the future of health care with Fraser Health Virtual Care. Trust us to enhance accessibility, provide personalized support and be your companion on the path to optimal health.
Your journey to better health starts with Fraser Health Virtual Care.
Learn about virtual health job opportunities here.