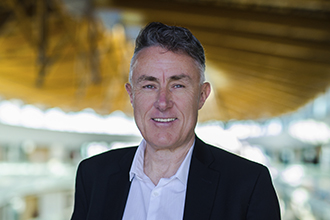 Andy Libbiter provides leadership for acute and tertiary psychiatric facilities, community mental health centres, a range of substance use programs and contracted services.
Originally from England, Andy embarked on a two year journey around the globe before it led him to pursue an education and career in health care across three continents: the United Kingdom, Australia and Canada. Since 1994, Andy has held many clinical and leadership positions, primarily in mental health and substance use, before becoming the executive director of Mental Health and Substance Use in 2012.
Andy earned his undergraduate and post graduate qualifications in psychiatric nursing and social work from post-secondary institutions in the UK, Australia and Canada.