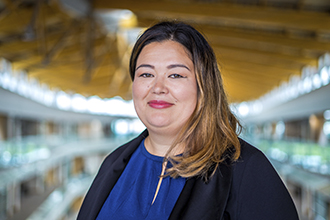 Anita Wempe provides interim executive director leadership at Eagle Ridge Hospital.
Anita comes to the portfolio with over 15 years of experience in health care. She began her career as a home support care aide and went on to become a registered nurse, focusing on paediatrics. As a front-line leader, Anita was passionate about providing and improving care to both patients and their families. This passion lead her into progressive leadership roles as a patient care coordinator and an access coordinator. Anita then became a clinical manager at Royal Columbian Hospital, providing leadership to inpatient surgery, trauma, and ambulatory areas. Most recently, Anita comes to the executive portfolio as the director of clinical and site operations at Eagle Ridge Hospital.
Anita has her Masters in Health Administration from the University of British Columbia and her Bachelor's degree in Nursing from the University of Victoria. Anita is also an active member and has her Certified Health Executive (CHE) designation with the Canadian College of Health Leaders.