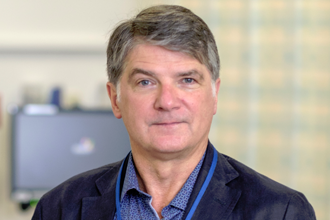 Dr. Gerald Simkus leads the development of the regional acute infarct angioplasty program and has successfully grown the program to be one of the largest in Canada.
Dr. Simkus continues his interventional cardiology work and leads the regional development of cardiology as the regional medical director for cardiac services.
He completed his medical and cardiac training at McGill University and participated in the early development of the angioplasty program at the Royal Victoria Hospital beginning in 1985. After 13 years of practice, he moved to the Royal Columbian Hospital at the beginning of the coronary stenting era. He also serves as the medical consultant for cardiac revascularization services for Cardiac Services BC.