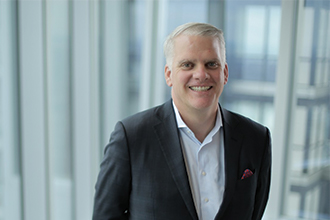 John Bethel is a partner in Ernst & Young's Vancouver office. He leads the firm's national health care practice and is a member of its global health leadership team.
Specializing in health care transformation, Bethel has led projects across Canada aimed at achieving more efficient, higher quality health care.
Prior to assuming this role, Bethel held various roles in B.C.'s public service, having served most recently as associate deputy minister and chief operating officer at the Ministry of Health. In this role he had oversight responsibility for the pharmaceutical services, medical services and health sector IM/IT divisions of the Ministry as well as Ministry responsibility for labour relations.
Bethel holds a Bachelor of Arts in Political Science from the University of Toronto, and a Master of Business Administration in Organizational Analysis and Strategy from the University of Alberta.