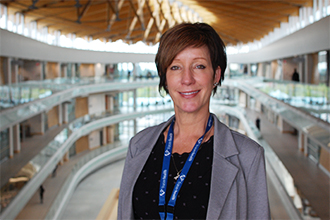 Kathleen Chouinor provides leadership for Primary Health Care and Chronic Disease Management
Kathleen comes to Fraser Health with over 30 years of experience in several health care leadership roles across acute care, residential care and home health, including 11 years at Interior Health. Most recently, Kathleen had been seconded to the Ministry of Health as strategic adviser for Primary and Community Care Specialized Services Division.
Kathleen holds a Masters in Health Administration from the University of Regina, a Master of Business Administration from Athabasca University, a certificate in Executive Health Care Leadership from Cornell University, as well as a nursing diploma from Canadore College in Ontario. She is also a Certified Return on Investment Professional with the Return on Investment Institute of Canada and a Certified Health Executive with the Canadian College of Health Leaders.