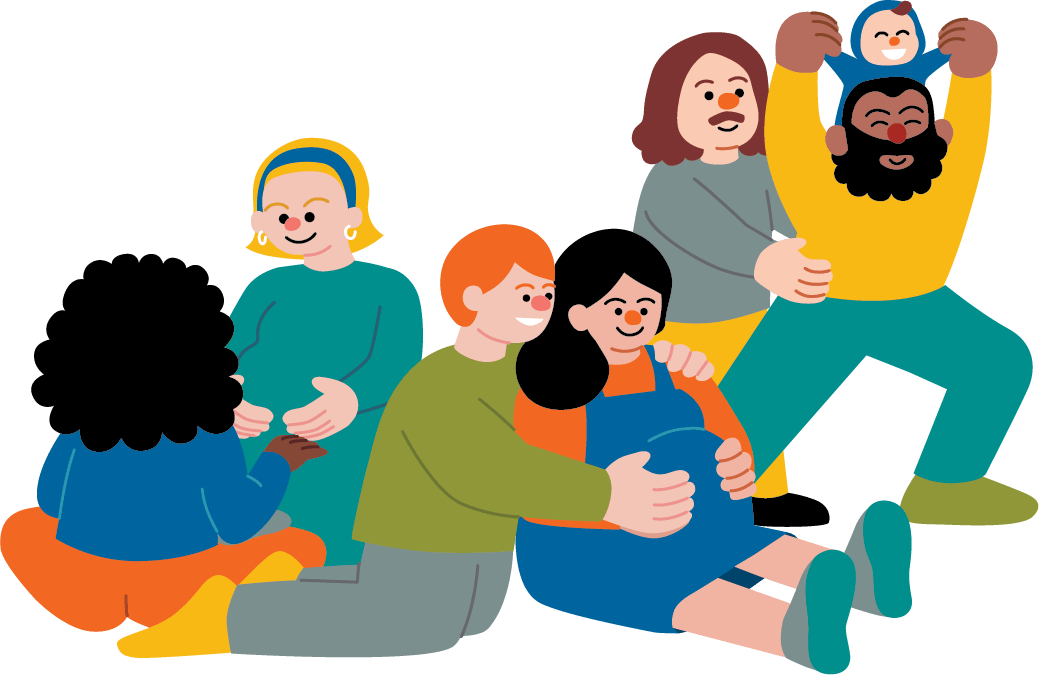 Why it matters:
The right to sexual and reproductive health means people make decisions about their own bodies, have accurate information, and have access to services like contraception, pregnancy options, and pregnancy and post-partum support. Reproductive health and rights are important to preventing adverse childhood experiences because they support individuals to be healthy and prepared for pregnancy and parenthood, as well as make informed choices when unintended pregnancies occur.
As a community, we can offer programs for expectant and new parents to reduce their stress and provide accurate information about child development.
As a society, we can reduce stigma around sexual and mental health and discussing intimate partner violence so that people feel comfortable asking for help when they need it.
What this could look like:
Schools


Offering comprehensive sexual health education for K-12 students
Building healthy relationship skills through curricular content

Local government

Creating chestfeeding friendly spaces
Supporting youth led and community organizations with 2SLGBTQIA+ programming

Health and social services

Delivering culturally sensitive and inclusive sexual and reproductive health care
Offering tailored prenatal services for families who need it most

Community

Normalizing the experience of mental health challenges during pregnancy and early parenthood
Valuing Indigenous perspectives and self-determination of women, girls and gender diverse people