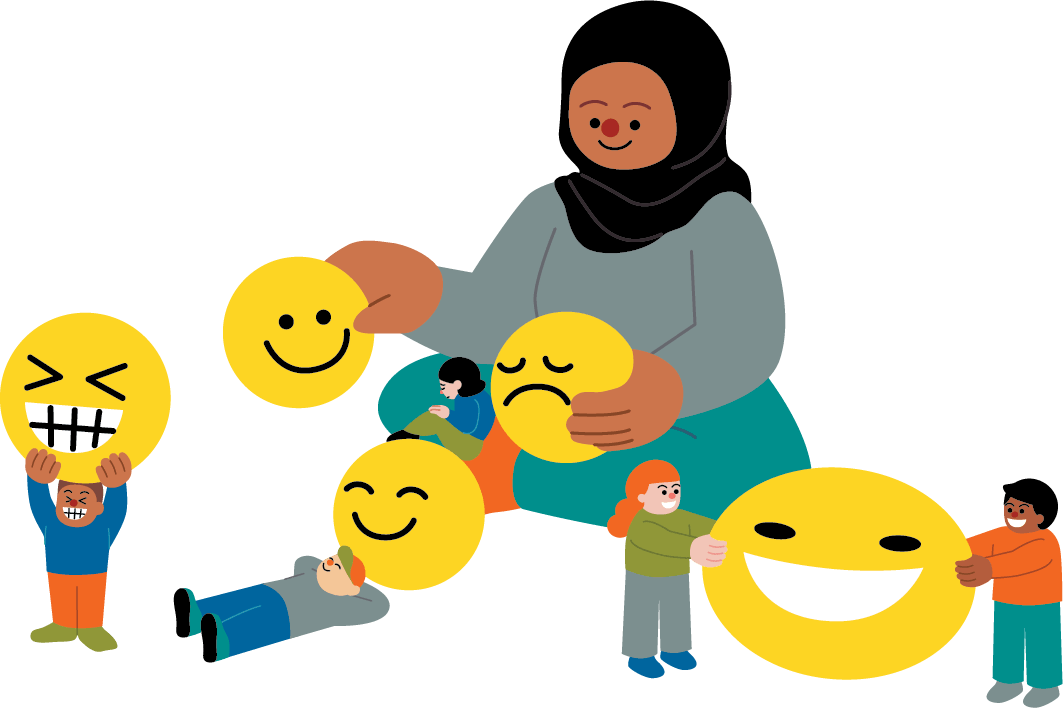 Why it matters:
With guidance and support, children develop resiliency to tackle life's challenges. Developing children's social and emotional skills has positive impacts on mental wellness, academic performance, healthy relationships and more. From the time they are born, children watch and learn how the world works. We can support children's self-awareness, decision-making and relationship skills, equipping them to cope with challenges in their lives.
As a community, we can offer opportunities for children to develop social and emotional skills in child care, at school, in out-of-school programs, and with family and other community members.
As a society, we can promote trauma and resilience-informed approaches and recognize social and emotional development as a valued component of children's wellbeing.
What this could look like:
Schools


Using trauma-informed practices and policies
Supporting children and families during school transitions, with multiple languages and opportunities to engage

Local government


Supporting workplace policies that promote employee wellness
Developing environments that facilitate unstructured play and active transportation

Health and social services


Providing caregivers with opportunities to learn and practice social and emotional skills
Applying research and data to influence policies and practices that build resilience

Community


Raising awareness about social and emotional development