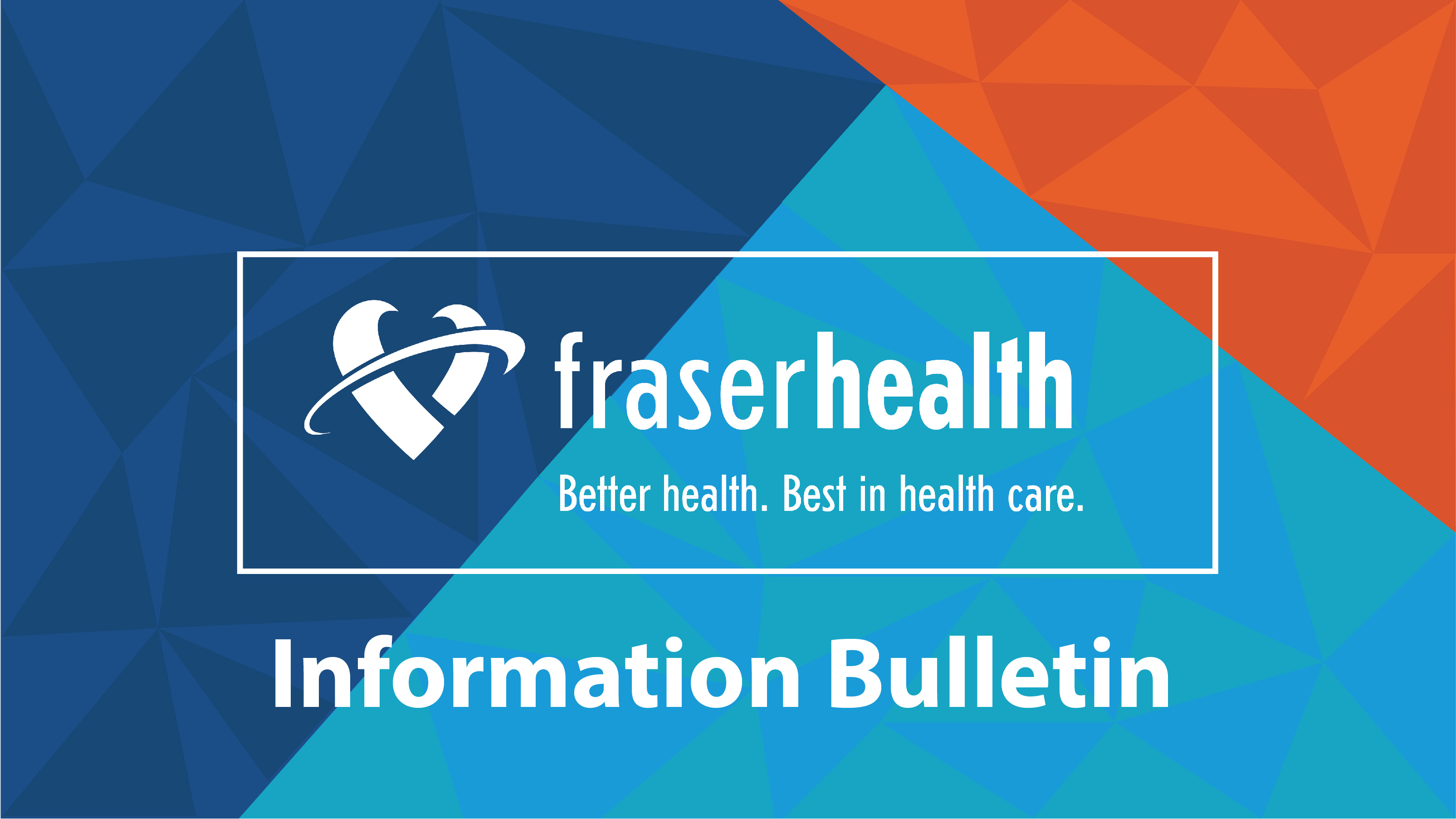 This holiday season is different for many of us as COVID-19 continues to impact our communities, but it doesn't mean celebrations with the people you reside with can't continue.
Fraser Health is reminding the public that special memories can still be made while helping minimize the risk of contracting COVID-19 for yourself and your loved ones. We encourage individuals with even mild COVID-19 symptoms to get tested throughout holidays as test collection centers remain open.
As COVID-19 immunizations continue, there is hope heading into the New Year; however, we must remain diligent and continue to follow the Provincial Health Officer orders. This means continuing to reduce social interactions and celebrating the holidays with your household only. We recognize how hard it is to be apart from your loved ones but travel increases the chance for transmission of COVID-19 into homes and communities.
We are asking everyone to spread good cheer from a distance. When it comes to in-person holiday parties: don't go, don't throw and say no. Stay connected with friends and family by organizing a festive video chat event or catching up over the phone. Get into the holiday spirit by walking or driving to see Christmas lights in your community. Do your part to stay apart for now so we can all celebrate in good health together, when it is safe to do so.
Holiday shopping is always top of mind around this time of the year. If you are shopping in person, shop close to home and go during times you know will be less busy. Don't forget to wear a mask, wash your hands often and maintain physical distance. If you are feeling unwell, please stay home.
It remains critically important for people living in the Fraser Health region to use the COVID-19 assessment tool and get tested as soon as possible when they have symptoms. Fraser Health's COVID-19 test collection centres will remain open throughout the holidays, with some locations being closed on December 25. Hours of operation are available on Fraser Health's website.
Pre-book a COVID-19 test online or walk-in to a Fraser Health COVID-19 test collection centre. To book a COVID-19 testing appointment, complete a COVID-19 test booking form. A central intake number is also available at 604-587-3936, seven days a week, from 8:30 a.m. to 4:30 p.m. to assist people in completing their COVID-19 test booking form or to set up an appointment.
Fraser Health residents who test positive for COVID-19 this season are reminded to complete the online COVID-19 Case and Contact Form which helps us start the process of contact tracing.
People living in the Fraser Health region can find information about test collection centres by visiting Fraser Health's website.
Find tips for celebrating the winter holiday season in a COVID-19 safe way by visiting Fraser Health's Winter Holiday Guide.
For more information about COVID-19, please visit fraserhealth.ca/covid19.
For media inquiries, please contact:
media@fraserhealth.ca