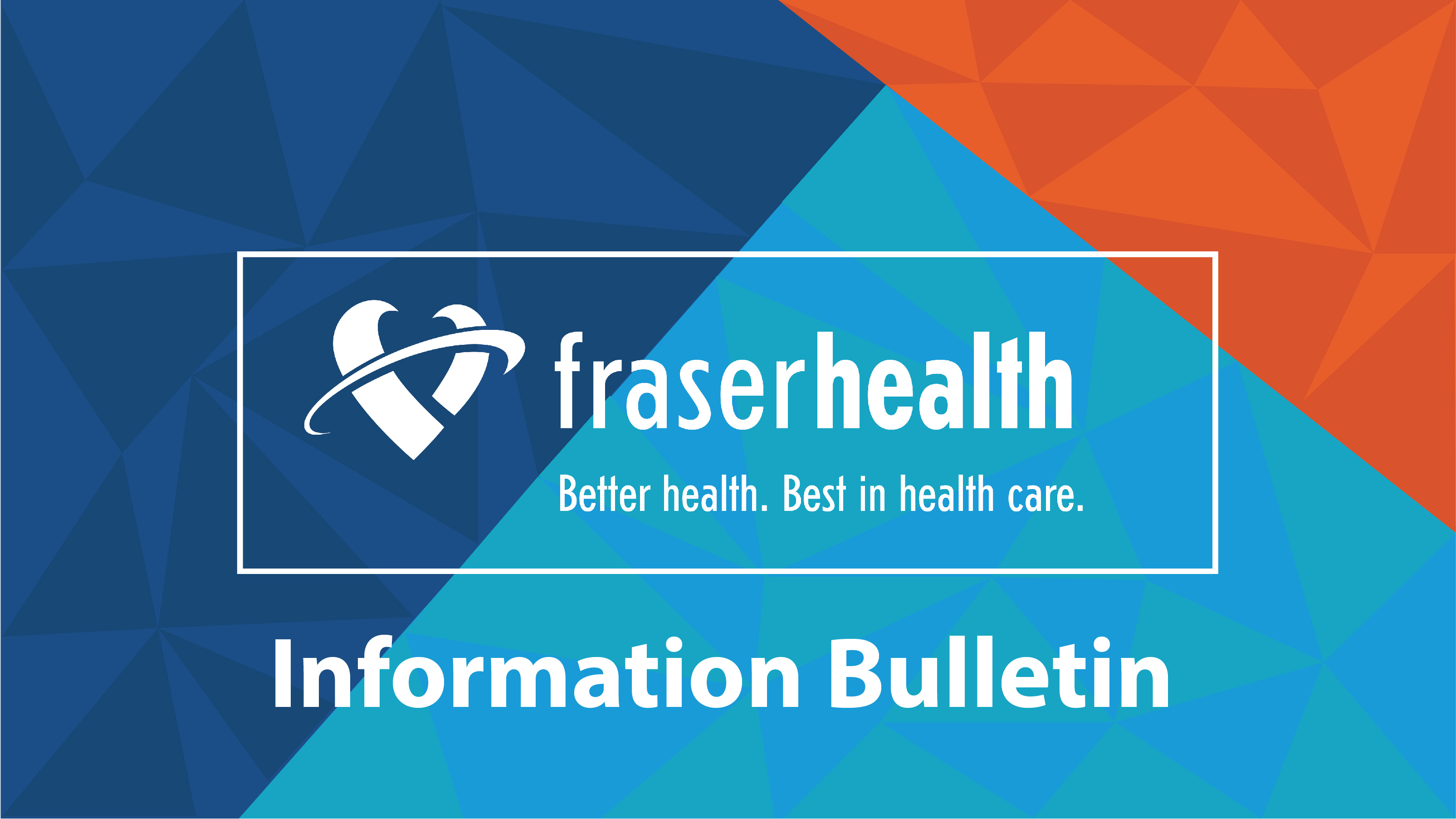 Online booking for all Fraser Health COVID-19 test collection centres is now available for people who want to make an appointment for a COVID-19 test. Testing is available for those who are experiencing symptoms of COVID-19, and those who have been sent for testing by a physician or Public Health.
Our online booking tool can be found at https://fraserhealth.secureform.ca/
Please consider a neighbouring test collection centre or walk in if you are unable to find an appointment time at your preferred location. Testing without an appointment is accommodated as space allows, but wait times may vary. Fraser Health recommends checking the website often because capacity will change as additional testing appointments are added throughout each day.
While Fraser Health encourages people to book COVID-19 tests using the online booking system, a central intake number is available at 604-587-3936, seven days a week, from 8:30 am to 4:30 pm to assist people in completing their COVID-19 test booking form or setting up an appointment if needed.
Find more information on the Fraser Health COVID-19 test collection centres here.
In partnership with local Divisions of Family Practice and local municipalities, Fraser Health supports 11 COVID-19 test collection centres across the region. People living in the Fraser Health region can find information about assessment and testing centres by visiting Fraser Health's website.
Help us spread the word about COVID-19 by:
For more information about COVID-19, please visit fraserhealth.ca/covid19.