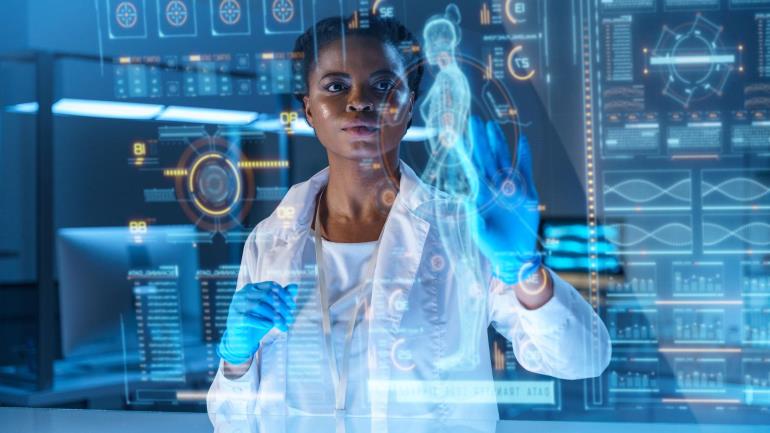 Health care technology is all about possibilities.
How can we be healthier, happier and more connected in a world that is so unpredictable? To genuinely connect with patients, connecting to their data is essential. Having instant access to information empowers us to address small issues swiftly before they escalate. Advance brings a data-driven approach to enhance patient health outcomes, expedite clinical decisions and optimize treatment and hospital workflows.
At its core is MEDITECH Expanse, an advanced Clinical Information System (CIS) that is revolutionizing the delivery of care by our providers and clinicians. With features like computerized provider order management, electronic documentation with front-end speech recognition (FESR), closed-loop medication management and real-time clinical decision support, Advance equips our providers to deliver quality, safe health care.
The future of health care is about embracing innovation to create a more connected, efficient and patient-centred experience.
As Advance becomes operational across all sites, we are poised to integrate AI and machine learning tools, adding a layer of advanced functionalities that will further elevate the value we bring to patient care.
"This new platform has immense potential, but as much as this is a technology initiative, our digital transformation will require all of us to lean in and lead this change," says Dr. Amyeen Hassanali, chief medical information officer, Digital Patient and Provider Experience.
Learn about digital technology job opportunities here.