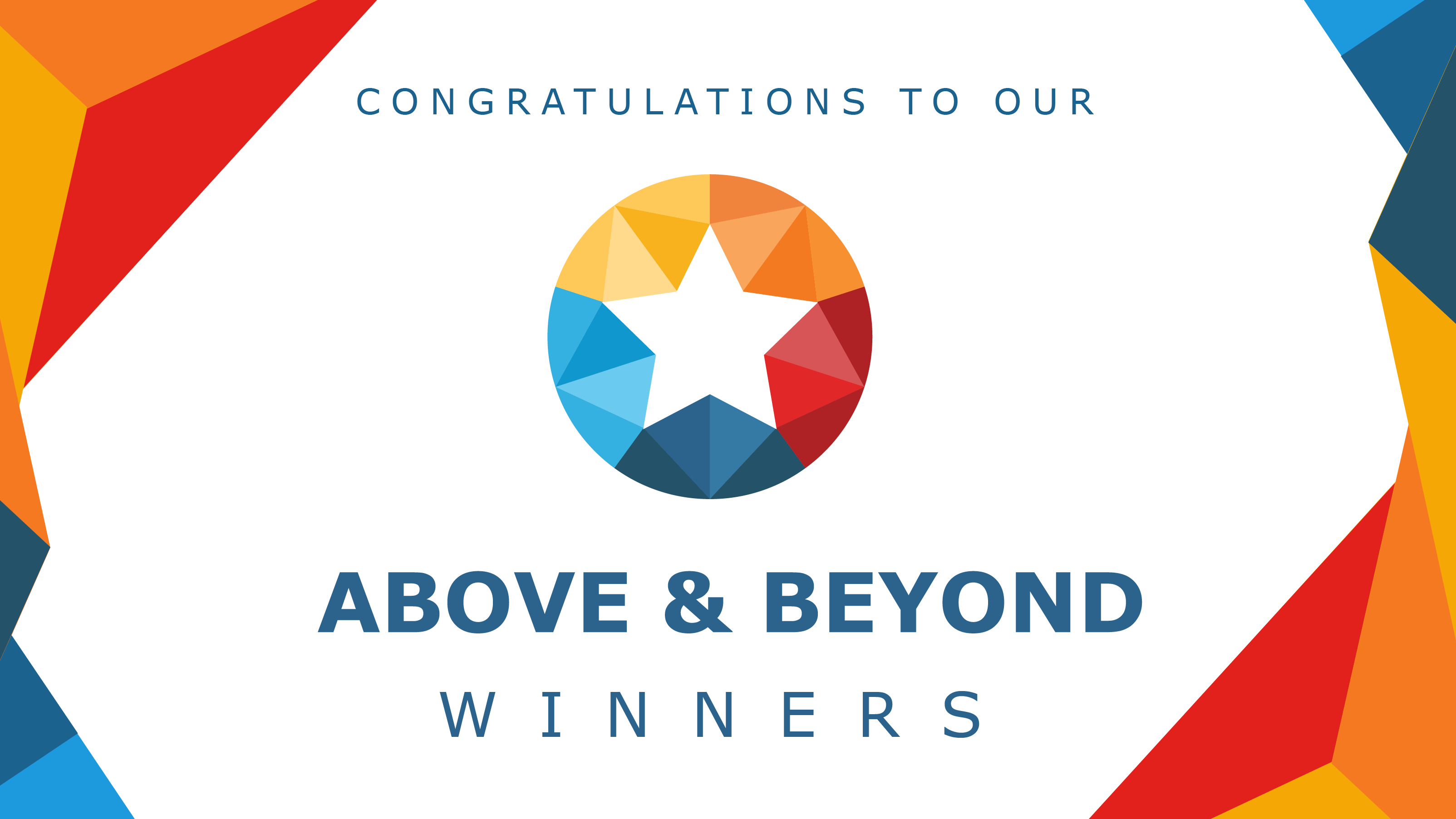 It's time to celebrate our Above and Beyond Award winners. We kicked off the celebration at a special ceremony recognizing these amazing individuals and teams for their extraordinary accomplishments. Join us in the celebration: learn about our award winners.
Innovation in action. Collaboration for connected care. Commitment to service delivery excellence. These are just a few of the ways this year's Above and Beyond winners have made a difference in the lives of the people in our communities.
The following teams and individuals have a lot to be proud of. With commendable resilience, passion for their work and unstoppable energy, they've made amazing things happen – like coordinating the logistics for COVID-19 vaccination for our entire region, acting quickly to protect patients during a fire response and creating innovative, first-of-their-kind new tools for patients.
This year, we also have a special category, the Best in Health Care Merit Award for the exemplary pandemic-specific work during COVID-19.
Meet our inspiring Above and Beyond winners:
Service Delivery Excellence Award
Best Collaboration Award
Fraser Health Hero
Innovator Award
Best in Health Care Merit Award
Lifetime Achievement Award
Over the next few weeks, we will be celebrating these recipients on our social media channels. You can join in by sharing their stories on social media using the hashtag #ABAwards. Share your high fives in the comments below.
Thank you again to the award recipients for their dedication and commitment to making Fraser Health the best in health care.